Certificates
http://ps22chorus.blogspot.com/Artist of the YearPS22 Chorus The Webby Awards is thrilled to honor the PS22 Chorus with an Artist of the Year award in recognition of their online contributions to music, popular culture and the online medium itself.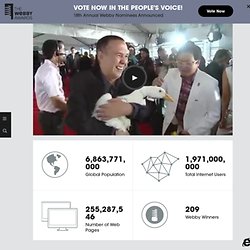 Webby Nominees & Winners
MyAwardMaker: Free Collection Of Custom Certificate Templates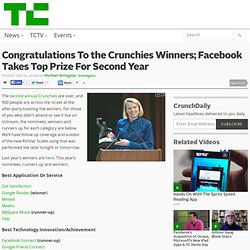 The second annual Crunchies are over, and 900 people are across the street at the after-party toasting the winners. For those of you who didn't attend or see it live on Ustream, the nominees, winners and runners up for each category are below. We'll have follow up coverage and a video of the new Richter Scales song that was performed live later tonight or tomorrow. Last year's winners are here. This year's nominees, runners up and winners: Best Application Or Service
Congratulations To the Crunchies Winners; Facebook Takes Top Pri
Announcing Blogger's Choice Open Web Awards Winners!
While voting continues until midnight Sunday to decide who is crowned the Open Web Awards "People's Choice", today we announce the winners of our Blogger's Choice voting, as selected by our Blog Partners. Over 100 Blog Partners have helped make this the biggest Open Web Awards to date with over 100,000 confirmed nominations and votes so far. Our blog partners come from 25 countries and are written in 10 different languages. This year's winners will be receiving the Open Web Award, thanks to Zazzle, just in time to celebrate the holiday season. Remember: voting for the People's Choice Open Web Awards ends this Sunday night at 11:59 pm PST, with a winners announcement on Tuesday. Mainstream & Large Scale Social Networks