Blog
P-I. Socialbrowse Blog. Tell Your Boss: Benefits of Telecommuting | Librarian in Black B. At a time when we're looking at reduced staffing in libraries, reduced salaries, reduced benefits, and reduced morale, it might be a good time to ask your boss about telecommuting (working from home) opportunities.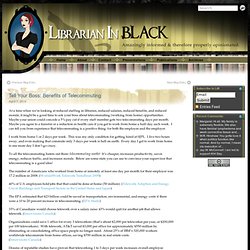 Maybe your union could concede a 5% pay cut if every staff member gets two telecommuting days per month. Maybe you agree to a transfer or a reduction in health care if you get to work from home a half-day each week. I can tell you from experience that telecommuting is a positive thing: for both the employee and the employer. I work from home 1 or 2 days per week. Bombshell expose'. The real reason the oil still flows into. As you know, the Deep Water Horizon has exploded in the Gulf of Mexico.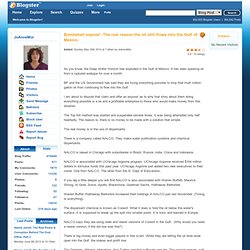 It has been spewing oil from a ruptured wellpipe for over a month. BP and the US Government has said they are trying everything possible to stop that multi million gallon oil from continuing to flow into the Gulf. I am about to dispute that claim and offer an expose' as to why that story about them doing everything possible is a lie and a profitable enterprise to those who would make money from this disaster. The Top Kill method was started and suspended several times. It was being attempted only half heartedly. The Amherst High School Car Club Visits John Robison's Hous.
This afternoon, I invited the car club from Amherst High School to my house.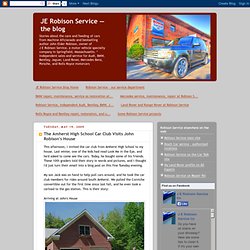 Last winter, one of the kids had read Look Me in the Eye, and he'd asked to come see the cars. Today, he bought some of his friends. These 10th graders told their story in words and pictures, and I thought I'd just turn their email into a blog post on this fine Tuesday evening. How to Display Twitter Tweets on a Blog. 10 Awesome Ways to Integrate Twitter With Your Website - Nettuts. Web developers with social media savvy are in hot demand.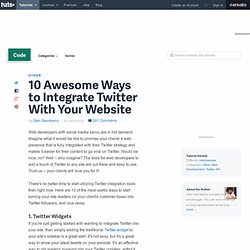 Imagine what it would be like to promise your clients a web presence that is fully integrated with their Twitter strategy and makes it easier for their content to go viral on Twitter. Would be nice, no? Well -- why imagine? The tools for web developers to add a touch of Twitter to any site are out there and easy to use. Twitter is Life | Technosailor.com. This article will take approx 1 minute to read.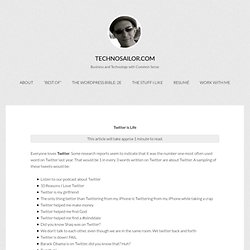 Everyone loves Twitter. Some research reports seem to indicate that it was the number one most often used word on Twitter last year. Twitter and Photography | Ariston Collander Photography. Interesting Sites. Twitter: An Asymmetrical Chat Room. Back in July, I wrote a blog post titled "How Twitter has changed my life" in which I stated that the best way to explain Twitter to non-tech friends is to show, not tell.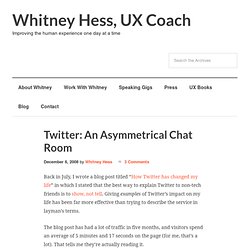 Giving examples of Twitter's impact on my life has been far more effective than trying to describe the service in layman's terms. The blog post has had a lot of traffic in five months, and visitors spend an average of 5 minutes and 17 seconds on the page (for me, that's a lot).
---