Writing
How To Fund A Nomadic Lifestyle Of Camping And Traveling - Inspired Camping.
The Four Cornerstones of Strong Characters - Writingeekery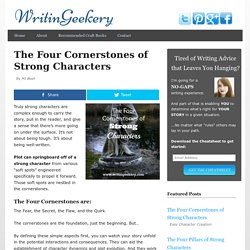 First, let's define strong. Strong characters are complex enough to carry the story, pull in the reader, and give a sense that there's more going on under the surface. It's not about being tough. It's about being well-written.
Common, Yet Terrible Character Descriptors - And How To Fix Them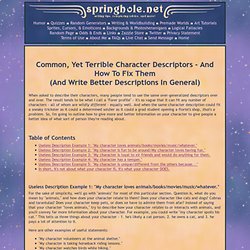 When asked to describe their characters, many people tend to use the same over-generalized descriptors over and over. The result tends to be what I call a "Forer profile" - it's so vague that it can fit any number of characters - all of whom are wildly different - equally well. And when the same character description could fit a sneaky trickster as it could a determined soldier as it could a grad student opening a florist's shop, that's a problem. So, I'm going to outline how to give more and better information on your character to give people a better idea of what sort of person they're reading about. For the sake of simplicity, we'll go with "animals" for most of this particular section. Question is, what do you mean by "animals," and how does your character relate to them?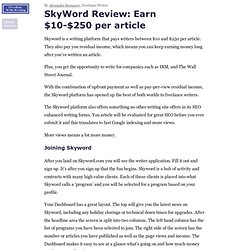 By Alexandra Romanov, Freelance Writer Skyword is a writing platform that pays writers between $10 and $250 per article. They also pay you residual income, which means you can keep earning money long after you've written an article.
» SkyWord Review: Earn $10-$250 per article
» The Truth About "Bidding" Sites
By Alexandra Romanov, Freelance Writer Writers deserve fair pay and respect. Unfortunately, certain freelance job websites promote the opposite: Horrible pay, and almost no respect for the writer, or the writing. For these sites, it is a race to the bottom.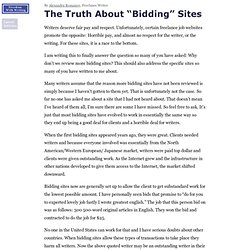 How Journalists Are Using Pinterest
Pinterest is quickly finding its way into the social strategies of media organizations large and small, even as the company itself is still figuring out its business model. Here's how they're using the virtual scrapbooking service. (Part 2 of a 4-part series on how journalists are using social networks beyond Facebook and Twitter.) For a publisher, Pinterest's chief advantages are twofold. First, it engages readers in a new context, one that is uniquely visual.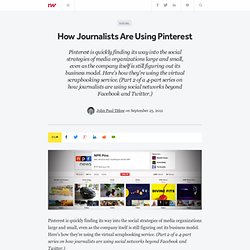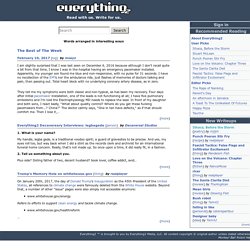 Christmas has come and gone, and I'm still working on presents. I may have overestimated my ability to crochet all the things, or at least, the tolerance of my wrists for it. At work, last year's books are closing and this year's are opening, along with all sorts of corporate new year's resolutions. We're going to be faster, smarter, more automated, get more shit done, and do it right! There will be absolutely no emergencies requiring contravening established process that's there for a good reason or any accumulation of technical debt by duct-taping things. And if any of you believe that, I've got some lovely swampland in Florida to sell you.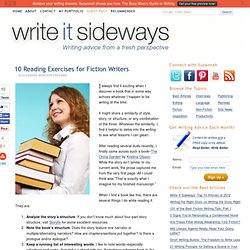 I always find it exciting when I discover a book that in some way echoes whatever I happen to be writing at the time. It might share a similarity of style, story, or structure, or any combination of the three. Whatever the similarity, I find it helpful to delve into the writing to see what lessons I can glean. After reading several duds recently, I finally came across such a book–The China Garden by Kristina Olsson. While the story isn't similar to my current work, the prose captured me from the very first page. All I could think was,"That is exactly what I imagine for my finished manuscript."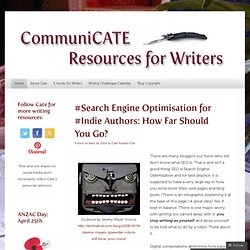 CommuniCATE
There are many bloggers out there who still don't know what SEO is. That is and isn't a good thing. SEO is Search Engine Optimisation and for best practice, it is supposed to have a very large say in how you write book titles, web pages and blog posts. (There is an infographic explaining it at the base of this page.) A great idea? Yes, if kept in balance.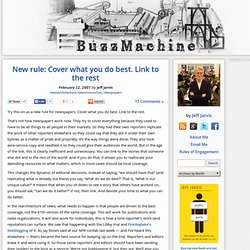 New rule: Cover what you do best. Link to the rest ? BuzzMachine
Try this on as a new rule for newspapers: Cover what you do best. Link to the rest. That's not how newspapers work now. They try to cover everything because they used to have to be all things to all people in their markets. So they had their own reporters replicate the work of other reporters elsewhere so they could say that they did it under their own bylines as a matter of pride and propriety. It's the way things were done.
By Scott Berkun, Aug. 28 2006 Writing is easy, it's quality that's hard. Any idiot who knows 5 words can write a sentence (e.g.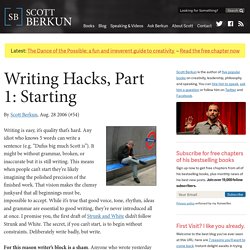 Whether you want to make writing your career or just want to know how to improve your writing so that you can pass your college courses, there is plenty of reading material out there to help you get inspired and hone your skills. Here's a collection of titles that will instruct you on just about every aspect of writing, from the basics of grammar to marketing your completed novel, with some incredibly helpful tips from well-known writers themselves as well. Writing Basics These books address things like structure, plot, descriptions and other basic elements of any story. The Power of Myth by Joseph Campbell and Bill Moyers: You can improve the quality of your writing by adding a mythical quality to them with advice and insight from this book.
WritersDigest.com Skip to content THEWriting Prompt Boot CampSubscribe to our FREE email newsletter and get the Writing Prompt Boot Camp download. ← WD Newsletter Form Competitions Quick Sub → 101 Best Websites for Writers
Headlines and Deadlines
Not 100% sure who I owe a hat tip to for tweeting a link to this infographic about social media monitoring (I suspect David Thackeray though). It is exceptionally useful, anyway, and I thought I would store it on my blog as it's a reference source I will probably come back to in the future. Powered by Demand Metric - See more at: http://www.demandmetric.com/content/world-social-media-monitoring-and-analytics-infographic#sthash.MfJdn18b.dpuf
This list is far from complete. It's not even trying to be complete. It knows better than that. It just wants to be helpful and provide some inspiration here and there; you know, offer little suggestions that might lead to bigger ideas. (Especially by using the words offered as Wikipedia searches!) Feel free to make suggestions in the comments!
phrase finder
Posted by ESC on September 27, 2003 In Reply to: He who lives in a glass house shouldn't throw stones: meaning? posted by aberration on September 26, 2003 : I wonder what this phrase means. can anybody enlighten me please? Don't gossip about people if you have secrets of your own.
Damn Fine Words Writing Course | A writing course by James Chartrand
Publish Writing, Poetry, Music, Video & Content Online
Journal Software - LifeJournal - Free Trial Downloadable