Templates
My New Page Title
My New Page Title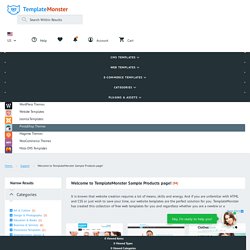 It is known that website creation requires a lot of means, skills and energy. And if you are unfamiliar with HTML and CSS or just wish to save your time, our website templates are the perfect solution for you. TemplateMonster has created this collection of free web templates for you and regardless whether you are a newbie or a professional webmaster or designer you will still find them useful.
Website Templates, FLASH Website Templates for Photographers and small businesses
Great Website Templates for Photographers
Photo Websites. Fully Editable Websites for Photographers
mytemplatez.com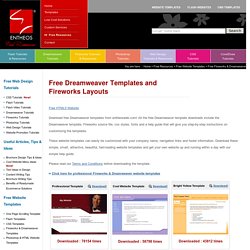 Free Dreamweaver Templates
Download free Dreamweaver templates from entheosweb.com! All the free Dreamweaver template downloads include the Dreamweaver template, Fireworks source file, css styles, fonts and a help guide that will give you step-by-step instructions on customizing the templates. These website templates can easily be customized with your company name, navigation links and footer information. Download these simple, smart, attractive, beautiful, fast-loading website templates and get your own website up and running within a day with our simple help guide.
23991 template preview
24129 template preview
Headway Themes Features Tour