Templates
My New Page Title
My New Page Title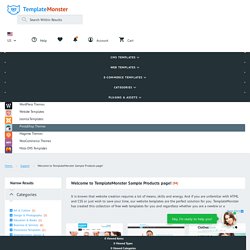 It is known that website creation requires a lot of means, skills and energy. And if you are unfamiliar with HTML and CSS or just wish to save your time, our website templates are the perfect solution for you. TemplateMonster has created this collection of free web templates for you and regardless whether you are a newbie or a professional webmaster or designer you will still find them useful.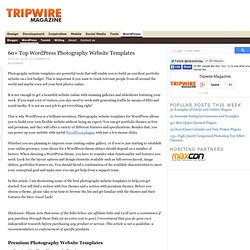 50 Best Wordpress Photography Website Templates
The Internet is an excellent showroom for photographers and creative people who want to show their best works.
Ready to impress your customers and take your business to the next level? Our websites are built for photographers' work to shine. These are the next generation of websites with endless possibilities for personalization. Our websites are responsive so they can be seen everywhere.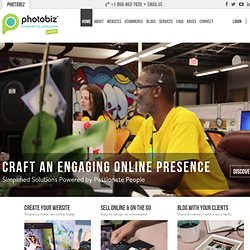 Website Templates, FLASH Website Templates for Photographers and small businesses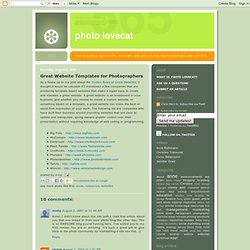 Great Website Templates for Photographers
As a follow up to my post about the Golden Rules of Great Websites , I thought it would be valuable if I mentioned a few companies that are producing template based websites that make it super easy to create and maintain a great website.
Photo Websites. Fully Editable Websites for Photographers
Landscaper – A Fullscreen Business WordPress Theme
50 Best Wordpress Photography Website Templates
WordPress Photography Themes by Photocrati
PhotoshopSupport.com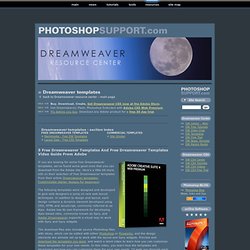 5 Free Dreamweaver Templates And Free Dreamweaver Templates Video Guide From Adobe
mytemplatez.com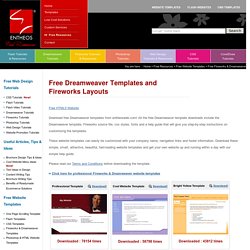 Free Dreamweaver Templates
Download free Dreamweaver templates from entheosweb.com!
23991 template preview
24129 template preview
Headway Themes Features Tour