Suggestions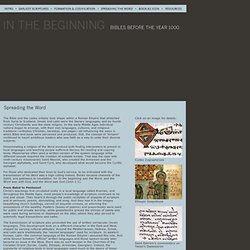 The Bible and the codex initially took shape within a Roman Empire that stretched from Syria to Scotland. Greek and Latin were the literary languages, and by fourth century Christianity was the state religion. In the early Middle Ages individual nations began to emerge, with their own languages, cultures, and religious traditions—orthodox Christian, heretical, and pagan—all influencing the ways in which Bible and book were perceived and produced. Still, the concept of "empire" continued to haunt ambitious leaders who saw faith as a way to unite their diverse subjects. Disseminating a religion of the Word involved both finding interpreters to preach in local languages and teaching people sufficient literacy for reading and copying texts.
Bibles
An Index to Online Great Books in English Translation To obtain an index of an author's works, including any known online editions of each work, and online articles about that author, select the author's name. To obtain an index of online editions of a particular work, select the name of that work. Then you will be able to scroll up and down to see other works by that author and articles about the author. Authors are listed here in order of their birthdates (insofar as known). To obtain an alphabetical listing of authors, go to the Author Index .
Populair.eu
Scorpio Tales
Peter Matthiessen
A Bibliography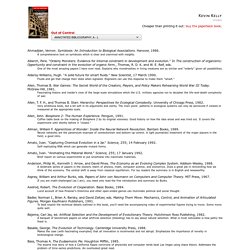 Ahmadjian, Vernon. Symbiosis: An Introduction to Biological Associations. Hanover, 1986. A comprehensive text on symbiosis which is clear and crammed with insights.
Lit Nerd - Inspirational Nonfiction
1001 List « 1morechapter.com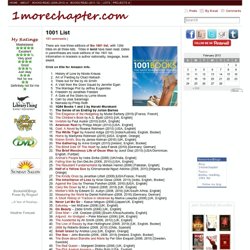 There are now three editions of , with 1294 titles on all three lists. Titles in have been read. Dates in parentheses are book editions of the 1001 list.
post written by: Marc Email Since its inception eighteen months ago, our sister site Makes Me Think (MMT) has truly evolved into a remarkable online community. Every day, users share their thought-provoking life stories and vote on stories that other users have shared.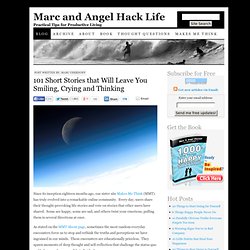 15 Summer Reads Handpicked By Indie Booksellers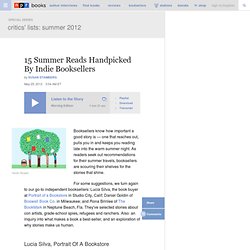 Harriet Russell Booksellers know how important a good story is — one that reaches out, pulls you in and keeps you reading late into the warm summer night. As readers seek out recommendations for their summer travels, booksellers are scouring their shelves for the stories that shine. For some suggestions, we turn again to our go-to independent booksellers: Lucia Silva, the book buyer at Portrait of a Bookstore in Studio City, Calif; Daniel Goldin of Boswell Book Co. in Milwaukee; and Rona Brinlee of The BookMark in Neptune Beach, Fla.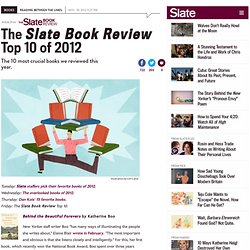 Illustration by Lilli Carré. New Yorker staff writer Boo "has many ways of illuminating the people she writes about," Elaine Blair wrote in February . "The most important and obvious is that she listens closely and intelligently."
Best books of 2012: Gone Girl, Beautiful Forevers, Bring Up the Bodies, Wild