Religion
The World Religions Tree - Infographics • Наши разработки • Портфолио • Компания «Фанк і Консалтинг»
Atheist Revolution
Even though we all benefit greatly from technology, we are also quite fond of complaining about it. It is becoming almost cliche to complain about how technology is supposed to make our lives easier but has instead introduced all sorts of new problems that end up detracting from how we live. There is some truth to this, at least in the sense that technology has become something besides a tool for simplifying the way we do tasks.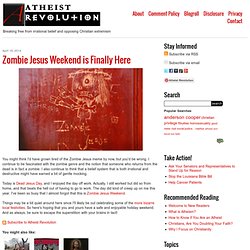 Atheist Blog of the Week — Atheist Revolution « Atheist Blog Of The Week « AtheistConnect
The Big Religion Comparison Chart: Compare World Religions
Human prehistory and the Stone Age… a timeline critique (4th edition - October 2012) by A.O. Kime
Stone Age Timelines
The Temple Mount - Jerusalem 101
The Time Between 70 AD and 638 AD When the Muslims conquered Jerusalem in 638 there were no buildings on the Temple Mount to destroy. The Christians had left the Temple Mount in ruins, and even used it as a garbage dump. The temple was destroyed in 70 AD by the Romans. In 132-135 AD after the Jew's second revolt against Rome the Jews may have attempted to rebuild the Temple.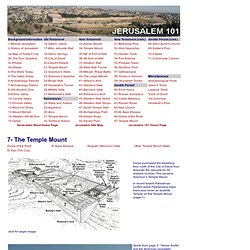 Religious Congregations & Membership Study
ANNOUNCING the 2010 U.S. Religion Census! The 2010 U.S.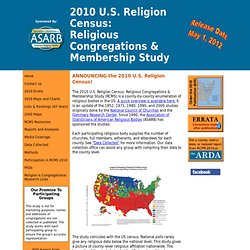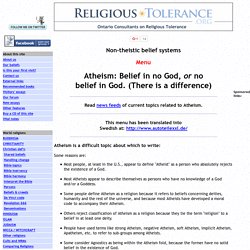 Atheism:
Non-theistic belief systems Menu Sponsored link. Read news feeds of current topics related to Atheism.
Think Atheist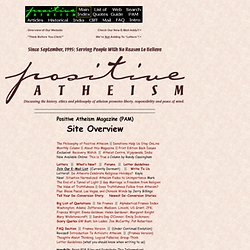 Positive Atheism (since 1995) Join the Struggle Against Anti-Atheist Bigotry!
And Think Before You Click! A note to some theists who write to us: We insist on the right to insist on truthfulness in all discussions. Positive Atheism is for atheists.
Killing the Buddha
Project Reason: A Non-Profit Dedicated to Reason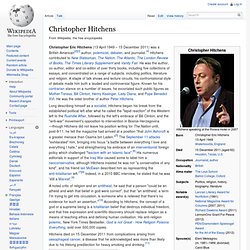 Christopher Hitchens
Christopher Eric Hitchens (13 April 1949 – 15 December 2011) was a British-American[2][3] author, polemicist, debater, and journalist.[4] Hitchens contributed to New Statesman, The Nation, The Atlantic, The London Review of Books, The Times Literary Supplement and Vanity Fair. He was the author, co-author, editor and co-editor of over thirty books, including five collections of essays, and concentrated on a range of subjects, including politics, literature and religion. A staple of talk shows and lecture circuits, his confrontational style of debate made him both a lauded and controversial figure. Known for his contrarian stance on a number of issues, he excoriated such public figures as Mother Teresa, Bill Clinton, Henry Kissinger, Lady Diana, and Pope Benedict XVI.
Christopher Hitchens Quotes (Author of God Is Not Great)
The 20 Best Christopher Hitchens Quotes | Unreasonable Faith
Daily Hitchens
A Reading List | Unreasonable Faith