Religion
The World Religions Tree - Infographics • Наши разработки • Портфолио • Компания «Фанк і Консалтинг»
Atheist Revolution
Atheist Blog of the Week — Atheist Revolution « Atheist Blog Of The Week « AtheistConnect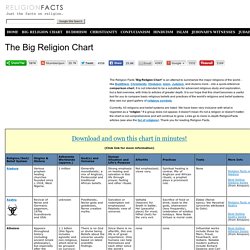 296KStumbleUpon
The Big Religion Comparison Chart: Compare World Religions
Human prehistory and the Stone Age… a timeline critique (4th edition - October 2012) by A.O. Kime
Stone Age Timelines
The Temple Mount - Jerusalem 101
The Time Between 70 AD and 638 AD When the Muslims conquered Jerusalem in 638 there were no buildings on the Temple Mount to destroy. The Christians had left the Temple Mount in ruins, and even used it as a garbage dump. The temple was destroyed in 70 AD by the Romans. In 132-135 AD after the Jew's second revolt against Rome the Jews may have attempted to rebuild the Temple.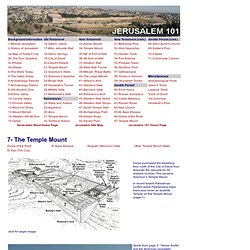 Religious Congregations & Membership Study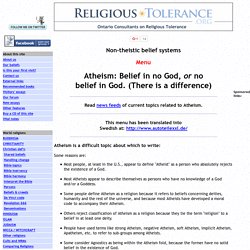 Atheism:
Non-theistic belief systems Menu Sponsored link. Read news feeds of current topics related to Atheism.
Think Atheist
Positive Atheism (since 1995) Join the Struggle Against Anti-Atheist Bigotry!
Killing the Buddha
Project Reason: A Non-Profit Dedicated to Reason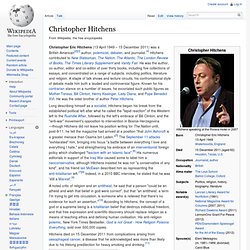 Christopher Hitchens
Christopher Eric Hitchens (13 April 1949—15 December 2011) was a British-American[2][3] author, polemicist, debater, and journalist.[4] Hitchens contributed to New Statesman, The Nation, The Atlantic, The London Review of Books, The Times Literary Supplement and Vanity Fair.
Christopher Hitchens Quotes (Author of God Is Not Great)
"About once or twice every month I engage in public debates with those whose pressing need it is to woo and to win the approval of supernatural beings. Very often, when I give my view that there is no supernatural dimension, and certainly not one that is only or especially available to the faithful, and that the natural world is wonderful enough—and even miraculous enough if you insist—I attract pitying looks and anxious questions. How, in that case, I am asked, do I find meaning and purpose in life? How does a mere and gross materialist, with no expectation of a life to come, decide what, if anything, is worth caring about?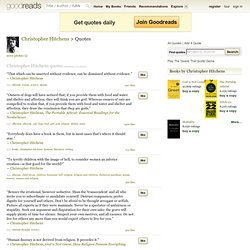 The 20 Best Christopher Hitchens Quotes | Unreasonable Faith
Daily Hitchens
A Reading List | Unreasonable Faith