Introvert
There are as many introverts as extraverts, but you'd never know it by looking around.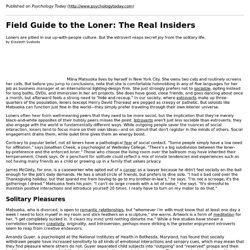 Miina Matsuoka lives by herself in New York City.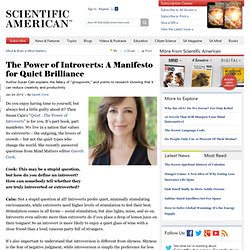 Mind & Brain::Mind Matters::January 24, 2012:: ::Email::Print Author Susan Cain explains the fallacy of "groupwork," and points to research showing that it can reduce creativity and productivity
I have a secret to share with you. I'm a natural introvert.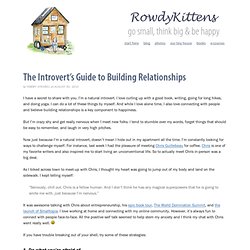 The Introvert's Guide to Building Relationships
BLOGinality: weblogger personality types - the personality test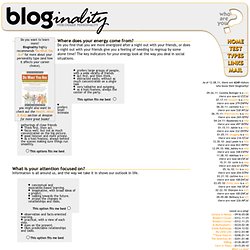 As of 12.08.11, there are 4249 visitors who know their bloginality!
Our siblings. They resemble us just enough to make all their differences confusing, and no matter what we choose to make of this, we are cast in relation to them our whole lives long.
Relationships :: Introvert Retreat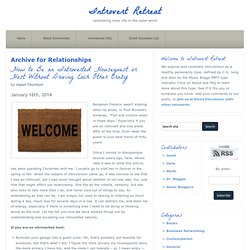 During lunch with several teammates, Margie vented about a coworker, Kevin. "He's so quiet. I never know what he's thinking," she said. "Sometimes, I think he's judging me. I wish he was more of a team player, but he's too aloof.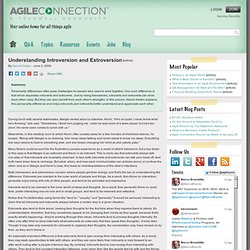 Column info : Understanding Introversion and Extroversion
eBook Series for Introverts
Read the reviews.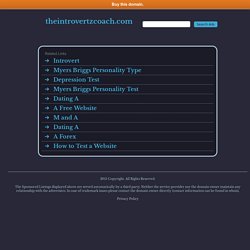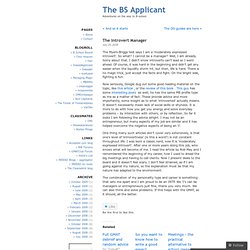 The Myers-Briggs test says I am a 'moderately expressed introvert'.
The Introvert Manager « The BS Applicant
7 Signs You're Viewed As An Introvert At Work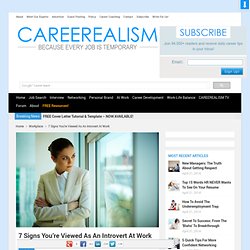 While I don't have a scientific study to cite, I can say that, in my last 10+ years as a career coach, I've worked with a lot of people who've labeled themselves as "introverts" on-the-job. Their stories helped me to identify some common examples that indicate a person is being perceived as an introvert at work. Here are seven signs you might be viewed as an introvert at work:
Introverts aren't social cripples, or misanthropes, but some, particularly younger people, are very inhibited.
Introverts
Six Tips for Introverted Travelers
Lists: You don't have to be an extrovert to enjoy travel. Sophia Dembling explains.
The Quiet Traveler - Audio Slideshow - World Hum
Myth #1 – Introverts don't like to talk.This is not true.
Are you one of the introverts among our personality types?
Introversion - a Health Risk? | Introversion | iPersonic - Personalized Career and Life Advice
So, "surviving" may not be the best attitude to cultivate when it comes to thinking about the holidays. But you know what? To us introverts that's exactly what it feels like. Sure, I look forward to going home, seeing my family and friends, but usually an entire year's absence needs to be crammed into a week, and that can seem overwhelming to everyone but the most extroverted among us. As a life-long introvert and conqueror of endless holiday gatherings, here are a few offerings from my holiday survival kit:
An Introvert's Guide to Holiday Survival
How to Chat up an Introvert
The Quiet Traveler
Introversion
Introvert is sick of unsolicited advice — Introvert Zone
How can this introvert show an accurate picture of who she is? — Introvert Zone