Info Mgmt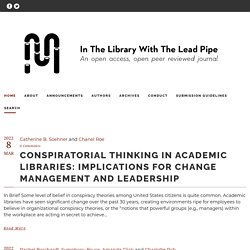 Group Hug by Peter Harrison / CC-BY To kick off 2014, we're looking back at 2013. In the Library with the Lead Pipe's editors have chosen a few non-Lead Pipe articles, essays, speeches, or posts that we love from last year. Some of us chose pieces that were published in LIS journals or written by librarians, while others have chosen articles that relate to our work, even if they're from slightly farther afield. The common thread: we think everything we've mentioned is worthy of your attention. Ellie
In the Library with the Lead Pipe
Naomi House Founder, Editor & Publisher Volunteer CoordinatorsRachael Altman, Kate Kosturski, Lauren Bourdages & Jennifer Devine Associate Editors: Submissions Sarah Mueth & Stephanie Sendaula Associate Editors: Formatting Elizabeth McKinstry & James Adams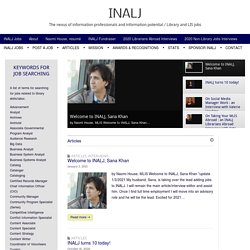 Society of American Archivists (SAA), Society of American Archivists Online Career Center|Find Your Career Here
Archives Gig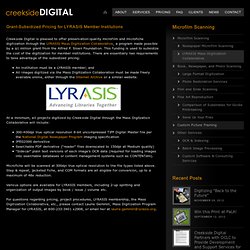 LYRASIS Mass Digitization Collaborative | Creekside Digital
Grant-Subsidized Pricing for LYRASIS Member Institutions Creekside Digital is pleased to offer preservation-quality microfilm and microfiche digitization through the LYRASIS Mass Digitization Collaborative, a program made possible by a $1 million grant from the Alfred P. Sloan Foundation.
Bitcoin Entrepreneurs by Sina Ghashghaei This Documentary is about the revolution that has already begun. Who will become the next Cryptocurrency Billionaire? Successful!0% funded $100.00 pledged Funded 46days to goThe filmmakers feel Bitcoin is here to stay and explore the opportunites and challenges of Digital Currency.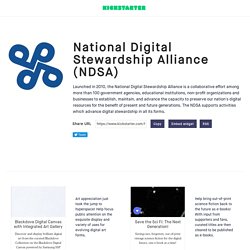 National Digital Stewardship Alliance (NDSA)
Since its founding in December 2010, the National Digital Stewardship Alliance has worked to establish, maintain, and advance the capacity to preserve our nation's digital resources for the benefit of present and future generations. In late 2012 the NDSA Coordinating Committee, in partnership with NDSA working group chairs, began brainstorming ways to leverage the NDSA's national membership and broad expertise to raise the profile of digital stewardship issues to legislators, funders and other decision-makers. The National Agenda for Digital Stewardship became the vehicle to highlight, on an ongoing, annual basis, the key issues that affect digital stewardship practice most effectively for decision-makers.
The 2014 National Agenda for Digital Stewardship is Released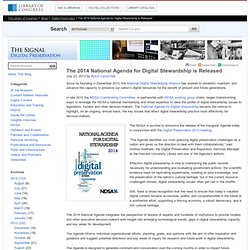 Library & Information Mgmt
College Net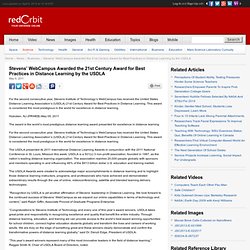 For the second consecutive year, Stevens Institute of Technology's WebCampus has received the United States Distance Learning Association's (USDLA) 21st Century Award for Best Practices in Distance Learning. This award is considered the most prestigious in the world for excellence in distance learning. Hoboken, NJ (PRWEB) May 05, 2011
Stevens' WebCampus Awarded the 21st Century Award for Best Practices in Distance Learning by the USDLA