GOALS
The Thirty Two Building Blocks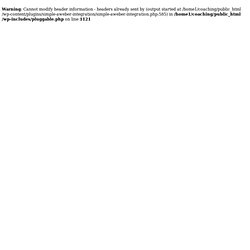 How To Put Passion And Excitement Back Into Your Life By Robert McPhillips 95 in a hundred people are not getting the enjoyment and fulfilment from life that they could. Life is too short to be stressed, frustrated or bored.
Defeat. Boredom. Lack of meaning in your life.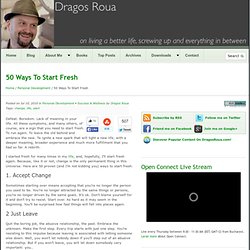 You want to pursue your dreams . You have lots of dreams. Things you want to do.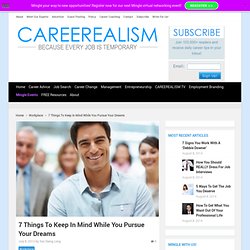 7 Things to Keep in Mind While You Pursue Your Dreams
What are the 9 Stages of Hero's Journey?
Exercise your brain. Brains, like bodies, need exercise to keep fit. If you don't exercise your brain, it will get flabby and useless. Exercise your brain by reading a lot (see above), talking to clever people and disagreeing with people - arguing can be a terrific way to give your brain cells a workout. But note, arguing about politics or film directors is good for you; bickering over who should clean the dishes is not.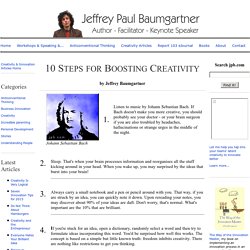 T he List of 100 is a powerful technique you can use to generate ideas, clarify your thoughts, uncover hidden problems or get solutions to any specific questions you're interested in. The technique is very simple in principle: state your issue or question in the top of a blank sheet of paper and come up with a list of one hundred answers or solutions about it . "100 Ways to Generate Income", "100 Ways to be More Creative" or "100 Ways to Improve my Relationships" are some examples. " One hundred entries ? Isn't that way too many?"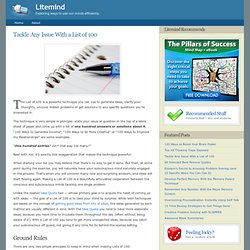 Image: Seneca taking his own life in a painting by Luca Giordano. "Life, if well lived, is long enough." " I don't consider myself bald, I'm just taller than my hair." About 2000 years ago a lived a man named Lucius Annaeus Seneca. He was a man of many talents.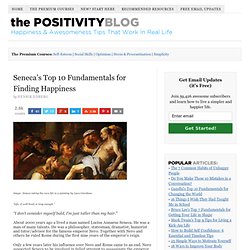 Seneca's Top 10 Fundamentals for Finding Happiness
The 4 Most Important Steps To Success
Let's face it, if money was no issue, you'd already be traveling. In fact, if you have a passport, a clean change of clothes and a dream destination, you already have everything you need to travel. The problem is, of course, what happens after your Visa gets shut off, you have no more cash and your boss fires you for not showing up to work. Obviously, you need a better plan than hopping the next flight to Toyko. This September and October, I'll help you build that plan.
Almost Fearless Life | 30 Ways in 30 Days to Redesign Your Life and Travel the World
This post is part of 30 Ways in 30 days to Redesign Your Life and Travel the World . This series seeks to give you the practical, real world steps you need to take to get from wherever you are, to exactly where you want to be– traveling the world and living the lifestyle you want. If you're thinking of ways to travel the world, you might have wondered: how do you go from planning to actually making it happen? What's crucial step from wanting to travel to suddenly just doing it? Only 2 years ago, I didn't know.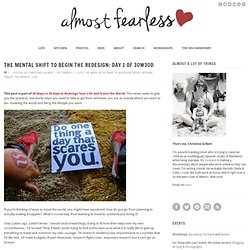 Almost Fearless Life | The Mental Shift to Begin the Redesign: Day 1 of 30w30d
Design The Life You Want To Live - Lynne Knowlton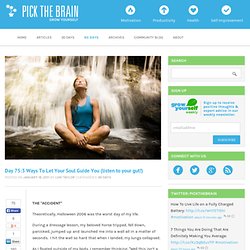 Theoretically, Halloween 2006 was the worst day of my life. During a dressage lesson, my beloved horse tripped, fell down, panicked, jumped up and launched me into a wall all in a matter of seconds. I hit the wall so hard that when I landed, my lungs collapsed. As I floated outside of my body, I remember thinking, "Well this isn't a bad way to go…"
Day 75:3 Ways To Let Your Soul Guide You (listen to your gut!)
90 days Archives
The 5.75 Questions You've Been Avoiding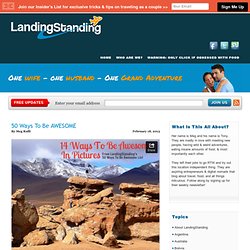 by Meg Rulli February 18, 2013 Sharebar Tony and I just completed our trip around the world and as we are reconnecting with friends and family from home, I keep getting asked the same question: "Did travel change you?" In short: Nope! I am still the whacky girl that left on a jet plane last January to explore the world with my equally whacky husband.
21 Must-Read Articles on Happiness