Crafters Blogs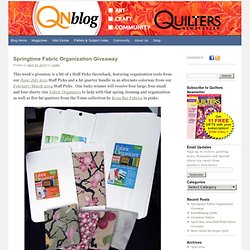 I just unpacked a box containing a quilt that will be in Best Scrap Quilts, one of our 2014 special issues that we're about to start working on.
Inside Quilters Newsletter
Sew Many Ways...
Monthly Craft Kit Club | Craftaholics Anonymous™
When I started working on bag designs last year, I thought about what makes a bag useful. One of my biggest pet peeves is a bag that simply doesn't stand up for itself! No wimpy bags for this chick! So, of course, that brings me to the topic of today's post which is buckram.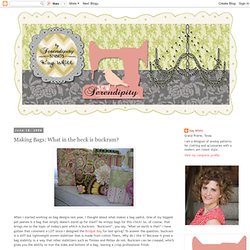 Sew Serendipity: Making Bags: What in the heck is buckram?
Free Pattern Month Day 24 - Colette Patterns: Sorbetto Tank Top
I discovered Sarai's website through her adorable FREE bloomer pattern which I've used frequently. Their style is very sophisticated and t heir dress patterns are unique. I especially love the fabrics they use in their variations and their fun photoshoots! Colette Patterns has some great professional pieces available to purchase.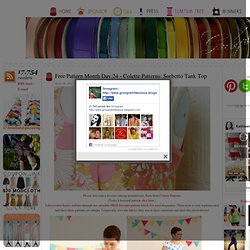 Designs by Lee Meredith
Howdy, stranger! Sign in or create an account patterns > designers > Lee Meredith Lee Meredith Hi, I'm Lee - maker of things, doer of stuff!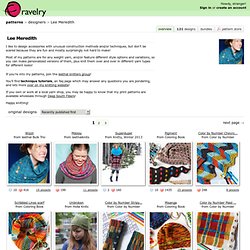 In Color Order - Modern Quilting | Sewing Tutorials | Vintage Sheets
Ok, first up a confession. I admit that I am glad this project is finished. I am happy it is over. There, phewww, thank goodness that's out in the open and off my chest. Breathe out, it's all ok.
Crochet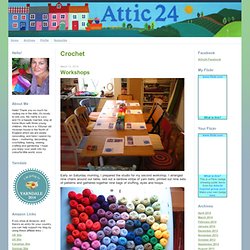 Scrapbooking Video Tutorials
Creations by Kara
More Design Please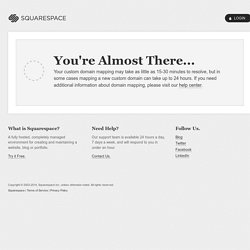 Sometimes I come across amazing fabric at flea markets (old dresses or tablecloths,) garage sales, or even awesome stores like Spoonflower , but I just don't know what to do with it. Thats why when I came across this idea I had to share it with you. I found this idea on Making it Fun . It shows you how to make your own bean bag chair from scrap fabric. Great idea for kids- or for the big kid inside all of us!
I recently received a lovely parcel containing three copies of the Australian magazine "Inspirations" by Country Bumpkin. This was my first chance to take a look at this interesting, fine magazine which tells you more than you can imagine about embroidery in 100 pages of shiny, awesome weight paper with tons of lovely pictures, and step by step diagrams of embroidery tutorials. Recientemente recibí en el correo tres copias de la publicación australiana "Inspirations" de la editorial Country Bumpkin . Esta fué mi primera oportunidad de hojear una revista de bordado con 100 páginas de papel de increíble calidad con cantidad de fotos hermosas que incluye también tutoriales diagramados paso a paso. I know that there is more to embroidery than our grandmothers embroidery style, and our lovely online community of embroiderers, and pattern makers.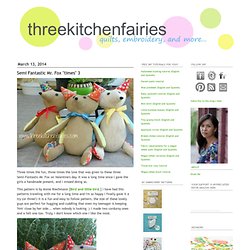 Three Kitchen Fairies
handmade by bachud
CRAFTY STORAGE
Threads of Loveliness
Sign-in or Register My Cart Home What's New? I Made This YouCanMakeThis.com
Featured Products | YouCanMakeThis.com