Chicago
How do you get to the South Shore from Midway Airport. South Shore Commuter Rail Services - The Loop - Chicago, IL. DailyCandy. Body Worlds & The Cycle of Life.
Chicago Life. The great outdoors can be found within and beyond the city limits.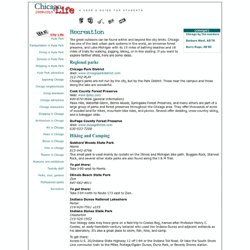 Chicago has one of the best urban park systems in the world, an immense forest preserve, and Lake Michigan with its 15 miles of bathing beaches and 18 miles of trails for walking, jogging, biking, or in-line skating. If you want to explore farther afield, here are some ideas. Regional parks Chicago Park District Web: www.chicagoparkdistrict.com 312-742-PLAY Chicago's parks are not run by the city, but by the Park District. Those near the campus and those along the lake are wonderful. Chicago Museums & Attractions.
Chicago Add Event partner Change Location × Chicago Find Me Use Current Location.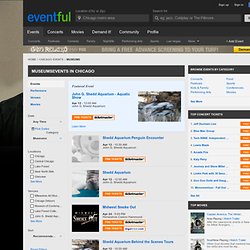 Jellies. Jellies 95% water, 100% amazing: Jellies Jellies have staying power.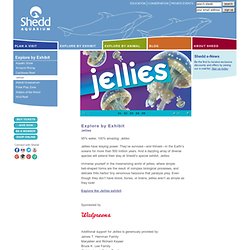 They've survived—and thrived—in the Earth's oceans for more than 500 million years. And a dazzling array of diverse species will extend their stay at Shedd's special exhibit, Jellies. Immerse yourself in the mesmerizing world of jellies, where simple bell-shaped forms are the result of complex biological processes, and delicate frills harbor tiny venomous harpoons that paralyze prey. Welcome to the Field Museum | The Field Museum. The Art Institute of Chicago.
---