Wood or Nature Crafting
Natural Wood Statement Necklace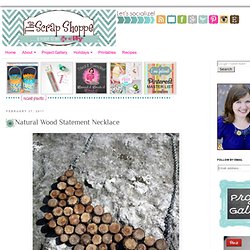 In case you missed my guest post over at The CSI Project a couple of weeks ago during Accessories Week, here it is again! We'll be making a Natural Wood Statement Necklace ! To make this necklace you will only need a handful of supplies: Small branches of varying diameters Dremel or some other tool to cut the wood Backing for your necklace Clear spray paint Adhesive Chain I received this bad boy for Christmas! I've been itching to use it.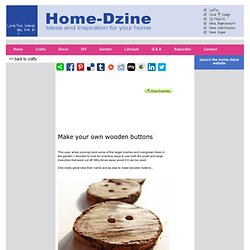 Make your own wooden buttons One really great idea that I came across was to make wooden buttons...
Make your own wooden buttons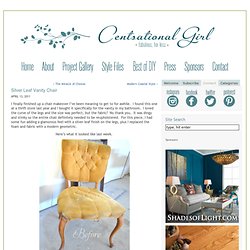 I finally finished up a chair makeover I've been meaning to get to for awhile. I found this one at a thrift store last year and I bought it specifically for the vanity in my bathroom.
Silver Leaf Vanity Chair
Let's Build It: Kara's Amazing DIY Ottoman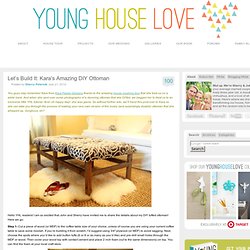 Let's Build It: Kara's Amazing DIY Ottoman You guys may remember Kara from Kara Paslay Designs thanks to the amazing house crashing tour that she took us on a while back. And when she sent over some photographs of a stunning ottoman that she DIYed, we begged her to treat us to an exclusive little YHL tutorial.
CL contributing editor Ryan McPhail reveals his method for creating a stealthy bar from a cast-off chest of drawers.