Sewing
The Stitch. I've put together photos + words that detail how I go about hand quilting.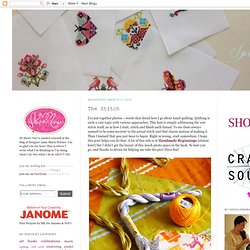 Quilting is such a vast topic with various approaches. This here is simply addressing the very stitch itself, as in how I start, stitch and finish each thread. To me there always seemed to be some mystery to the actual stitch and that classic motion of making it. Then I learned that you just have to begin. Right or wrong, start somewhere. I Really Wish I Could Sew | Pioneer Woman Home & Garden. A sweet friend of mine sent the girls and me a box of adorably adorable owl pillows this week.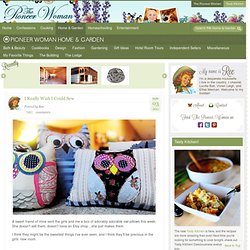 She doesn't sell them, doesn't have an Etsy shop…she just makes them. I think they might be the sweetest things I've ever seen, and I think they'll be precious in the girls' new room. How to Sew a Catch Stitch. Kenneth D.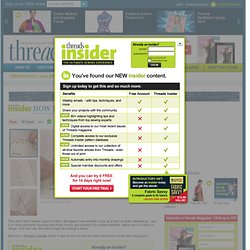 King Photo: Kenneth D. King The catch stitch keeps layers of fabric flat against one another, such as a hem or seam allowances. How to Make A Corset | How to make a corset - Foundations Revealed. Introduction In this article we are going to look at a simple method for how to make a corset, one that is ideal for beginners.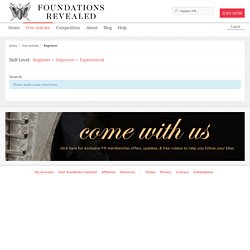 By following the steps you will learn about some of the key principles of a corset. (For subscribers and those interested in greater detail, this corset is also presented as a two-part article which goes into greater detail. Sewing Showcase, Ideas, Patterns, Instructions. Fabric Labels Tutorial. Many people have asked me how I make my labels so I have decided to make this little tutorial including pictures and any little tips that I have learned along the way.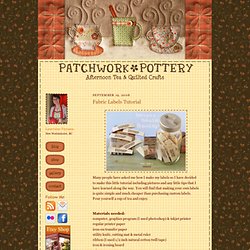 You will find that making your own labels is quite simple and much cheaper than purchasing custom labels. Pour yourself a cup of tea and enjoy.
Sewing 101/Misc
---