Hats/Headbands/Scarves/Belts
Summer is great for cool cotton dresses and flowy shirts, but sometimes they need a little extra color or a more defined waistline.
Fabric Wrap Belt | Craft Buds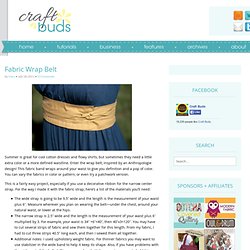 Grosgrain Belt Tutorial
Everywhere I look I see cute little sashes and skinny belts tied around cardigans, tunics and sundresses. And I can't tell you how many times I've pulled on an outfit and thought "All this needs a little (insert outfit-specific color here) belt!" Well, I got an email from a reader, Penny (LOVE that name!)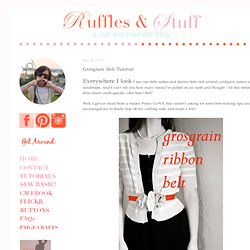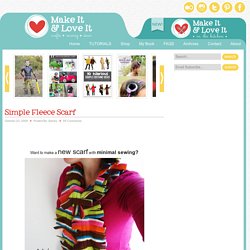 Want to make a new scarf with minimal sewing?
Simple Fleece Scarf
Ruffled Scarf for SEWING REPUBLIC
Adjusting to our third child has been a lot different than I thought it would be.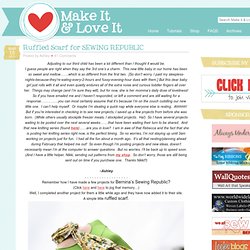 Pleated Knit Scarf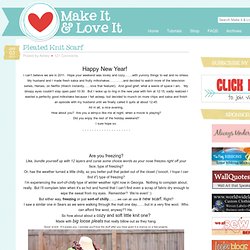 . Happy New Year! I can't believe we are in 2011.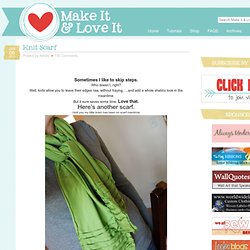 Knit Scarf
Sometimes I like to skip steps.
Gathered Flannel Scarf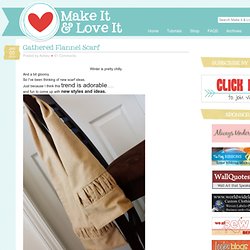 Winter is pretty chilly.
I think one of the most flattering belts out there is the Obi belt. Not only are they pretty, but they're super simple to make. Today I made one from scratch and added some extra special embellishments just to take it to the next level.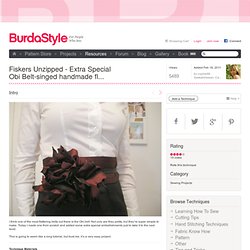 Fiskers Unzipped - Extra Special Obi Belt-singed handmade flower detail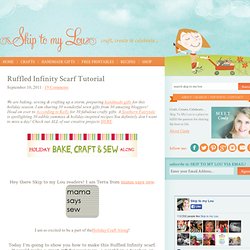 We are baking, sewing & crafting up a storm, preparing handmade gifts for this holiday season. I am sharing 30 wonderful sewn gifts from 30 amazing bloggers! Head on over to According to Kelly for 30 fabulous crafty gifts.
Ruffled Infinity Scarf Tutorial
Sharing is pretty...