Exercise
Vibram Five Fingers: Discover the Barefooting Alternative. Tai Chi for Arthritis by Dr. Paul Lam is proven to improve pain. Shop | Dr Fuhrman.com. Dr.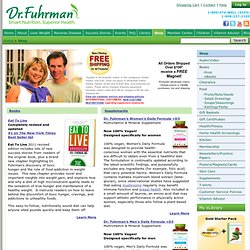 Fuhrman's Women's Daily Formula +D3 Multivitamin & Mineral Supplement Now 100% Vegan! Designed specifically for women 100% vegan, Women's Daily Formula was designed to provide health-conscious women with the essential nutrients that are difficult to obtain even from a healthful diet. The formulation is continually updated according to the latest scientific findings, and purposefully excludes any ingredients (for example, folic acid) that carry potential harms. Ian's Shoelace Site - Shoe Lacing Methods.
Walking in High Heels. Though many of us love high heels, others don't wear them very often.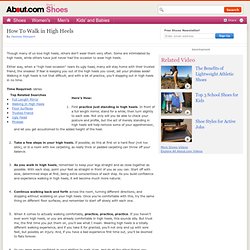 Some are intimidated by high heels, while others have just never had the occasion to wear high heels. Either way, when a "high heel occasion" rears its ugly head, many will stay home with their trusted friend, the sneaker. If fear is keeping you out of the high heels you covet, set your phobias aside!
---