Edu related randoms
Make games. In Response To Robin Williams' Death, The Most Powerful Description Of Depression I've Ever Heard.
Literacy
There's Something Absolutely Wrong With What We Do To Boys Before They Grow Into Men. Man 1: Stop crying.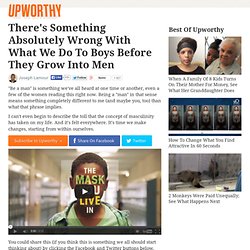 Man 2: Stop with the tears. Man 3: Don't cry. Man 4: Pick yourself up. Science Quotes. The girl who silenced the world for 5 minutes. Did You Know? アニメ・マンガの日本語 Japanese in Anime & Manga. Skritter | Learn to Write Chinese and Japanese Characters. Learning and Education. New teachers survival guide. Teacher Planet. The illustrated guide to a Ph.D. Imagine a circle that contains all of human knowledge: By the time you finish elementary school, you know a little: By the time you finish high school, you know a bit more: With a bachelor's degree, you gain a specialty: A master's degree deepens that specialty: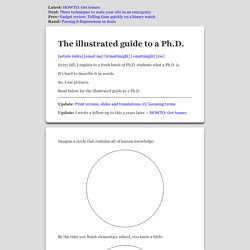 The All-Time TIME 100 of All Time - 2012 TIME 100: The Most Influential People in the World. I'm a big picture, big thinker kind of guy.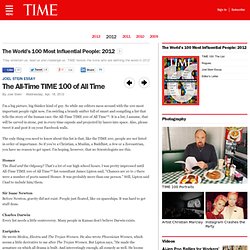 So while my editors mess around with the 100 most important people right now, I'm swirling a brandy snifter full of smart and compiling a list that tells the story of the human race: the All-Time TIME 100 of All Time™. It is a list, I assume, that will be carved in stone, put in every time capsule and projected by lasers into space. Also, please tweet it and post it on your Facebook walls. The only thing you need to know about this list is that, like the TIME 100, people are not listed in order of importance. So if you're a Christian, a Muslim, a Buddhist, a Jew or a Zoroastrian, you have no reason to get upset. What happened when I started a feminist society at schoolWhy I started a feminist society at school. I am 17 years old and I am a feminist.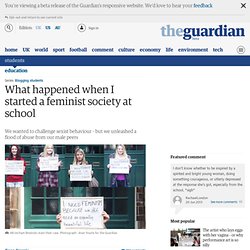 I believe in gender equality, and am under no illusion about how far we are from achieving it. Identifying as a feminist has become particularly important to me since a school trip I took to Cambridge last year.
---