Musiques
ZEBRA
#Zebra2014 = MamboPunk « Mambopunk » est le prochain album de ZEBRA, produit pour son label Zebramix. Rythmes ciselés, guitares tranchantes, cuivres flamboyants et paroles en français.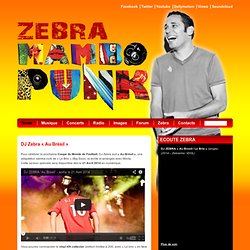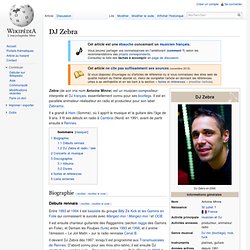 DJ Zebra
Un article de Wikipédia, l'encyclopédie libre. DJ Zebra DJ Zebra en 2006 Biographie[modifier | modifier le code] Débuts rennais[modifier | modifier le code] Il est ensuite chanteur-guitariste des Raggamins (section ragga des Gamins en Folie), et Demain les Poulpes (funk) entre 1993 et 1998, et il anime l'émission « Le Joli Matin » sur la radio rennaise Canal B.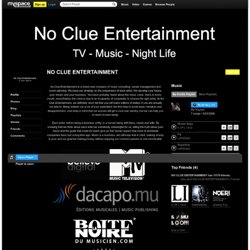 NO CLUE ENTERTAINMENT sur Myspace
No Clue Entertainment is a brand new company of music consulting, career management and event planning. We base our strategy on the uniqueness of each artist. We develop your future, your dream and your business.
DIGIKID84 sur Myspace Music - Ecoute gratuite de MP3, Photos et clips vidéos
Mercredi 20 octobre 3 20 /10 /Oct 18:44 Je n'pensais pas du tout ressentir l'envie d'écrire quelques choses sur la punchline de Guerlain. Pour moi elle est choquante comme de nombreuses autre phrases que l'on peut bien trop souvent entendre sur les médias français.
Le blog de Paul a.k.a. Yo.K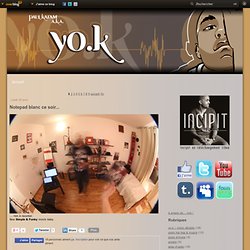 Chaîne de jonsapp83
HipHopThugz.com - Mixtapes | Mix Tapes | Mixtape