Helpful pages
5 ways to gain from criticism. We all want to feel like we're "good" at our jobs.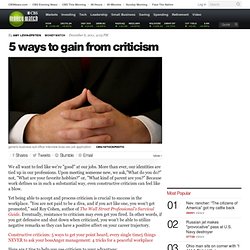 More than ever, our identities are tied up in our professions. Upon meeting someone new, we ask,"What do you do? " not, "What are your favorite hobbies? " or, "What kind of parent are you? " Because work defines us in such a substantial way, even constructive criticism can feel like a blow. 99 interview tips that will actually help you get a job - StumbleUpon. We all have to make a living somehow — and most of the time that process starts with a job interview.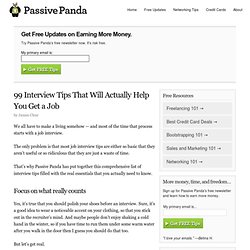 The only problem is that most job interview tips are either so basic that they aren't useful or so ridiculous that they are just a waste of time. That's why Passive Panda has put together this comprehensive list of interview tips filled with the real essentials that you actually need to know. Focus on what really counts Yes, it's true that you should polish your shoes before an interview.
---