The world around me
Revolutionary Students Union
Earth's location in the universe
Knowledge of Earth's location in the universe has been shaped by 400 years of telescopic observations, and has expanded radically in the last century. Initially, Earth was believed to be the center of the universe , which consisted only of those planets visible with the naked eye and an outlying sphere of fixed stars . After the acceptance of the heliocentric model in the 17th century, observations by William Herschel and others showed that the Sun lay within a vast, disc-shaped galaxy of stars, later revealed to be similar to our own. By the 20th century, observations of spiral nebulae revealed that our galaxy was only one of billions in an expanding universe , grouped into clusters and superclusters . By the 21st century, the overall structure of the visible universe was becoming clearer, with superclusters forming into a vast web of filaments and voids .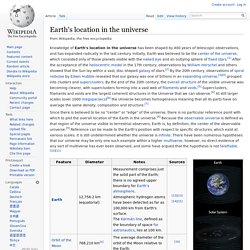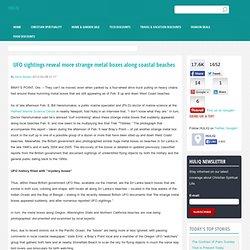 As of late afternoon Feb. 8, Bill Hanshumaker, a public marine specialist and (Ph.D) doctor of marine science at the Hatfield Marine Science Center in nearby Newport, told Huliq in an interview that, "I don't know what they are." In turn, Doctor Hanshumaker said he's advised "surf monitoring" about these strange metal boxes that suddenly appeared along local beaches Feb. 6, and now seem to be multiplying like Star Trek "Tribbles." The photograph that accompanies this report – taken during the afternoon of Feb. 8 near Bray's Point -- of yet another strange metal box stuck in the surf up is one of a possible group of a dozen or more that have been sited up and down West Coast beaches. Meanwhile, the British government also photographed similar huge metal boxes on beaches in Sri Lanka in the late 1990's and in early 2004 and 2005.
UFO sightings reveal more strange metal boxes along coastal beaches
The Big Picture
This overview provides a short introduction to the U.S. monetary system . Details can be found in later articles. The terms in italics are links to the Glossary and back.
WHAT Is Going On? JAPAN Is Sinking-Massive Ground Movement EVERYWHERE!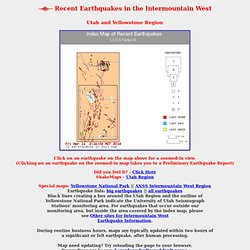 Click on an earthquake on the map above for a zoomed-in view. (Clicking on an earthquake on the zoomed-in map takes you to a Preliminary Earthquake Report) Did you feel it? - Click Here ShakeMaps - Utah Region Special maps: Yellowstone National Park || ANSS Intermountain West Region Earthquake lists: big earthquakes || all earthquakes Black lines creating a box around the Utah Region and the outline of Yellowstone National Park indicate the University of Utah Seismograph Stations' monitoring area.
Recent Earthquakes in the Intermountain West - Index Map
InspireActivities: Suggested documentaries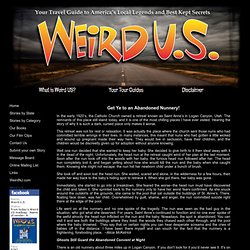 Weird Utah
Get Ye to an Abandoned Nunnery! In the early 1920's, the Catholic Church owned a retreat known as Saint Anne's in Logan Canyon, Utah. The remnants of this place still stand today, and it is one of the most chilling places I have ever visited. Hearing the story of why it is such a dark, cursed place only makes it worse. This retreat was not for rest or relaxation.
Think On Your Own