Writing
Database : 22694 Catalogued : 6142 New Categories Biometrics Photography
Research Links for Romance Writers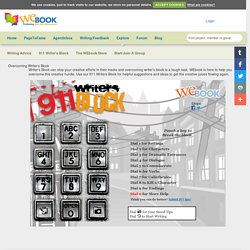 ^ Back to top We use cookies, just to track visits to our website, we store no personal details. ACCEPT COOKIES What are cookies? Login Overcoming Writer's Block Writer's Block can stop your creative efforts in their tracks and overcoming writer's block is a tough task.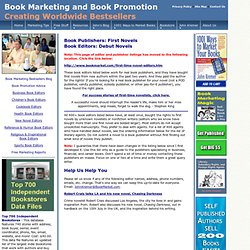 Book Marketing Bestsellers Blog Book Promotion Advice Business Book Editors
Long before the glamour and glitter of the well-known Las Vegas in Nevada, the original Las Vegas in New Mexico made history serving as a buffer between worlds. Even before Europeans discovered the "new" world, the area occupied by present-day Las Vegas was liminal space between mountains and prairie and between the Pueblo cultures of the Southwest and the tribes east of the Rockies. The section of Interstate 25 through Glorieta Pass currently transports travelers between Santa Fe and Las Vegas, but the usefulness of this key passage is anything but new.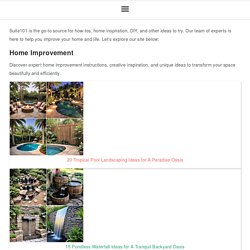 Welcome to my random generators! I am in the process of reconstructing this site after spammers took down the old one; please enjoy what's here, and check back often! IMPORTANT: Yes, you may use the output of these generators in your novel, RPG, etc.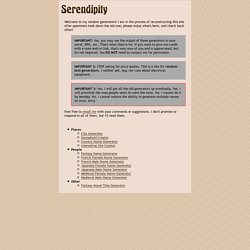 Don't Miss Any Tips! Like us on Facebook Close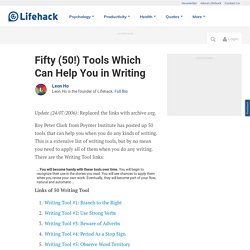 Writers' Workshop - editorial consultancy, creative writing work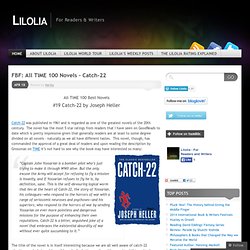 Here is the 2014 list of International Book and Writers' Festivals from around the world. Where possible I have included website, Facebook, and Twitter links so you can get connected and keep up to date. I will be updating this post throughout the year so for festivals with only a 2013 date now, stay tuned, as soon as the 2014 dates are available I'll update them here. Left out a festival? Let me know about it in the comments.
Lilolia