Short Story Criticism
Kate Chopin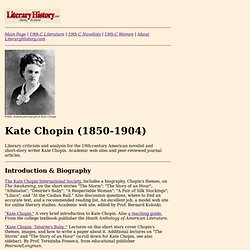 Main Page | 19th-Century American Writers | 19th-Century Novelists | About LiteraryHistory.com
The Short Story Library - American Literature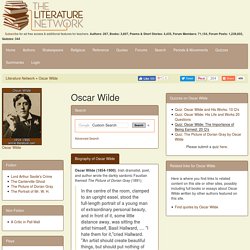 Oscar Wilde (1854-1900) , Irish dramatist, poet, and author wrote the darkly sardonic Faustian themed The Picture of Dorian Gray (1891); In the centre of the room, clamped to an upright easel, stood the full-length portrait of a young man of extraordinary personal beauty, and in front of it, some little distance away, was sitting the artist himself, Basil Hallward, ....
Oscar Wilde
John Updike
A selective list of online literary criticism and analysis for the 20th-century American novelist, short story writer, poet, reviewer, and essayist John Updike, favoring signed articles by recognized scholars and articles published in peer reviewed sources main page | 20th-century writers | 20th-century fiction | mid-century american fiction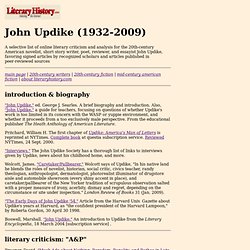 Story Reviews, Freelance Editing, and Writing Help - Storybites.com
the short review: February 2012
Literature (in English)
Literary Resources on the Net These pages are maintained by Jack Lynch of Rutgers — Newark. Comments and corrections are welcome. Updated 7 January 2006 .
Literary Resources on the Net (Lynch)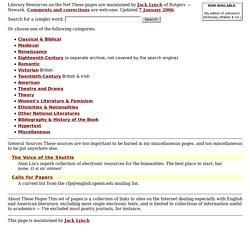 Twaynes Authors Online - Basic Search