Pictures
Its the Dad Life. [VIDEO]
Last year we posted on Abduzeedo a very cool post about typographic portraits, the 45 Amazing Type Faces - Typographic Portraits became one of the most popular posts on Abduzeedo, and a lot of people asked me how to create that effect in Photoshop. We have also posted a little tutorial showing how to do that using, Flash Photoshop Quick Tips #5 - Typographic Portrait, however I decided to create a nice typographic effect using just Photoshop.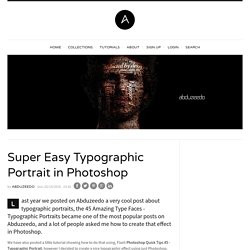 Super Easy Typographic Portrait in Photoshop | Abduzeedo | Graphic Design... - StumbleUpon
unnamed pearl
dm35l
mount.jpg (JPEG Image, 960x720 pixels) - Scaled (89%)
0706140402101moore_5-2.jpg from betterphoto.com
Portraits of Dogs as They Shake Off Water - StumbleUpon
6a00d8341bf8f353ef014e8bb61576970d-800wi from blogs.com
cute_photos_ferrets_02.jpg from buylovely.com - StumbleUpon
grant-me-your-bacon-640x615.jpg (JPEG Image, 640x615 pixels)
monday-randomness-16
funny-arabs-2
Cuteness is usually characterized by some combination of infant-like physical traits, especially small body size with a disproportionately large head, large eyes, and round and softer body features. Infantile personality traits, such as playfulness, fragility, helplessness, curiosity, innocence, affectionate behavior, and a need to be nurtured are also generally considered cute.
70 Cutie Baby Animals Bring You a Good Mood | The Design Inspiration - StumbleUpon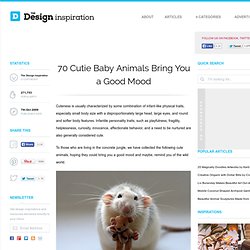 07.jpg from yurock.net - StumbleUpon
giveafuck.gif from wwtdd.com - StumbleUpon
unnamed pearl
primavera.jpg from libero.it - StumbleUpon
Lori Nix - StumbleUpon
goodtoseeyou7rl.jpg from imageshack.us - StumbleUpon
nature.jpeg (JPEG Image, 1024x768 pixels) - Scaled (83%)
3690325.jpg from outdoor-photos.com