Scotlandyear
TSR Wiki > University > Choosing a University > University Guides > Edinburgh Napier University Edinburgh Napier University (formerly just Napier University) is a new university in Edinburgh, based around a number of campuses. It gained university status in 1992, but was formerly Napier Technical College (founded 1964). The four main campuses are Merchiston, Craighouse, Craiglockhart and Sighthill and they are all based in and around Edinburgh. Medical campuses exist at other locations around the city and several other buildings within Edinburgh are also used by the uni.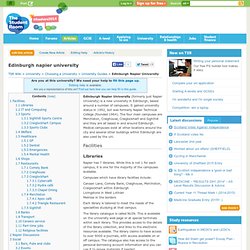 Edinburgh Napier University
37 Holyrood Road EdinburghEH8 8BA
The Bongo Club | EdinburghGuide.com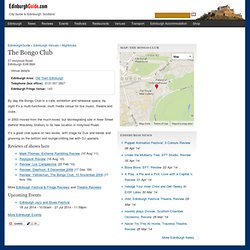 *Click on the pics for a link to Galleries*
Gallery | Liquid Room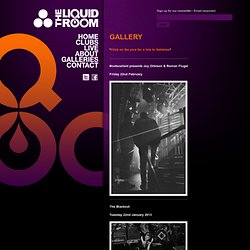 The Bongo Club - Edinburgh, Scotland
Cabaret Voltaire | EdinburghGuide.com
Cabaret Voltaire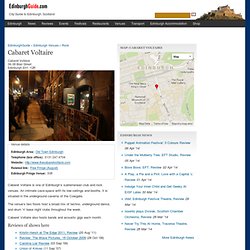 Préparation du TOEIC, Comment réussir le TOEIC ?
Des jeunes écossais confondent Hitler et un entraîneur de foot, actualité Insolites : Le Point
Edinburgh festival 2011 | Culture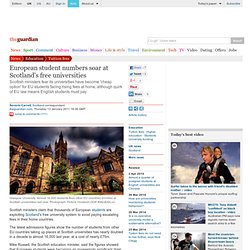 European student numbers soar at Scotland's free universities | Education
Scottish ministers claim that thousands of European students are exploiting Scotland's free university system to avoid paying escalating fees in their home countries. The latest admissions figures show the number of students from other EU countries taking up places at Scottish universities has nearly doubled in a decade to almost 16,000 last year, at a cost of nearly £75m. Mike Russell, the Scottish education minister, said the figures showed that European students were becoming an increasingly significant drain on the university sector at a time of deepening cuts in public spending. Russell is to press Europe's education commissioner, Androulla Vassiliou, to change European university funding rules since the cost had now increased five-fold in the last decade. The number of EU students getting free places went up 17% in 2009/10. By comparison, the number of EU students taking up places at English universities went up by 6%.
Come and discover Scotland, world-famous for its awesome scenery, vibrant culture and spectacular heritage. It's a land packed with brilliant moments, those sights, sounds and experiences that make your break truly memorable, especially in 2014, our Year of Homecoming. You're invited to join our year-long celebration of all that makes Scotland great and an amazing place to visit. Plan your break with great accommodation deals, helpful travel advice and inspiring ideas for what to see and do.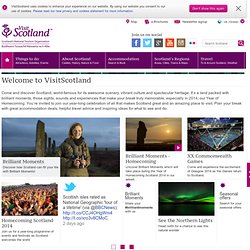 Home | VisitScotland SurpriseYourself
The page you are looking for can't be found. It may have moved, or it may no longer be available.
Accommodation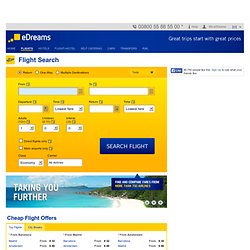 Please wait whilst we search for on the dates you selected: Searching... Aegean Airlines|Aer Lingus|Aigle Azur|Air Arabia Maroc|Air Berlin|Air Corsica|Air Europa|Air Italy|Air One|American Airlines|Blue Air|Blue Panorama|Brussels Airlines|Easyjet|Emirates|Germanwings|Jetairfly|Jetstar|Lan|Lot|Lufthansa|Meridiana|Monarch|Norwegian Air|Pegasus Airlines|Qatar|Renfe|Royal Air Maroc|Ryanair|SAS|Swiss Airlines|TAP|Transavia|Tunis Air|Turkish Airlines|United Airlines|US Airways|Volotea|Vueling|Wizz Air|Vietnam Airlines|Tarom|Finnair|TAM|Etihad|Virgin Atlantic Concorde Hotels|Best Western|Radisson Edwardian|Sol Melia Hotels|Mandarin Oriental|Derby Hotels Collection|Westin Hoteles|Hesperia|Le Meridien Hotels & Resorts|Maritim Hotels|The Ritz-Carlton Hotels|NH Hoteles|Starwood Hotels|Ibis Hotels|Sheraton Hotels & Resorts|Vincci Hotels|Westin Hotels & Resorts|Sokos Hotels|Occidental Hotels & Resorts|Marriot Hotels|Hoteles Silken|St. Regis Hotels|Golden Tulip|Starhotels|Ramada Int.
Select flights - eDreams
Sunday roast
The Sunday roast is a traditional British and Irish main meal that is traditionally served on Sundays but can be eaten on any day of the week, consisting of roasted meat, roast potato or mashed potato, with accompaniments such as Yorkshire pudding, stuffing, vegetables and gravy. Other names for this meal are cooked dinner, Sunday dinner, Sunday lunch, Sunday tea, Roast dinner, and Sunday joint (joint referring specifically to the joint of meat). The meal is often comparable to a less grand version of a traditional Christmas dinner.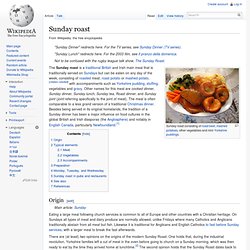 Edinburgh Napier University
Dashboard