DIY Handicrafts
Hola there! Here you can find an organized list of all my tutorials, projects and printables. I want to point out that I am no sewing expert and have no formal education in either sewing or English (Spanish is my native language) So I might not always use the correct terminology or best technique, I am always learning too! It might not always be perfect, but it's sure a lot of fun! All of my tutorials and printables for personal use only, if you want to sell items made with these tutorials please purchase a Limited Production License . If you blog them, please do not share the complete post and share a link crediting back to the post and DO NOT link directly to downloads, please read my Site Policy and Contact me if you have questions, hope you all enjoy!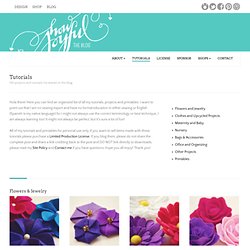 Tell me…what do you see when you look at this post? If you answer "an awesome and affordable DIY project for my modern home" we'll diagnose you with an awesome case of knowing a great DIY project when you see it. Spotted first on Dismount Creative but taken from the — Continue reading The PlayHive is a backyard play structure that just about anyone can make for their kids pretty quickly, to get to the squeals of joy coming from them quicker. All you need is some basic carpentry skills, some 2x4s, screws and common tools (like a chop-saw, a sander and a — Continue reading White doesn't have to bring to mind chilly swirls of snow and the hectic holiday season.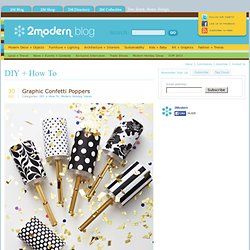 I think my favorite part of gift-giving is wrapping the goods. I really don't mind if the wrapping paper is being ripped off afterwards, I simply enjoy spending a lot of time and thought on making a present look as pretty as possible. Here's some cute and creative gift wrapping inspiration I found around the web: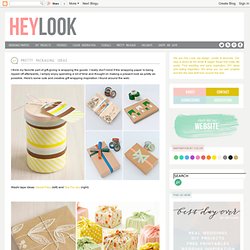 Tell us a bit about yourself. My name is Meena Kumar and I am the artist behind SwirlyGarden. I have an entrepreneurial spirit and a lot of creative energy so this shop has given me the best of both worlds.
Artist Feature + Giveaway: SwirlyGarden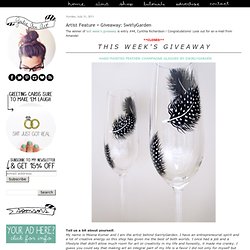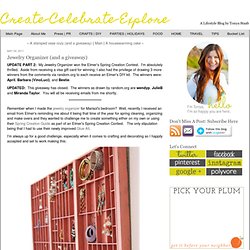 UPDATE PART 2: My Jewelry Organizer won the Elmer's Spring Creation Contest. I'm absolutely thrilled. Aside from receiving a visa gift card for winning, I also had the privilege of drawing 3 more winners from the comments via random.org to each receive an Elmer's DIY kit. The winners were: April , Barbara (VinoLuci) , and Bestie .
Here's a fun tutorial on how to make a message bangle that's one-of-a-kind, done in the sun, waterproof and weatherproof. Even after several trips to the beach, it won't fade or wash off! Essentially, it's the Perfect Summer Bangle. Used in this tutorial: Inkodye Red Prepare. All you'll need for this project is a raw wooden bangle (we got ours from DIYBangles.com ), a black paint marker, plastic wrap, and some Inkodye!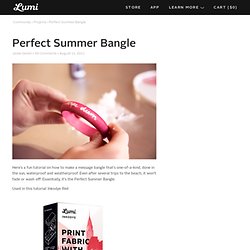 Paint Chip Samples Crafts for Kids Top Ten | ImpressYourKids
Do you Pinterest ? Oh my. It's a virtual treasure trove of crafty, yummy and design deliciousness. If you need a creative idea, a little direction while suffering writer's block or just want to immerse yourself in pretty, you will love Pinterest. It's really just a visual bookmarking site.
UPDATE: I have completely re-written this tutorial with all new photos and better instructions and it is available as a licensed pattern in my pattern shop . The free tutorial for personal use is still available below! I use a little zippered pouch to carry around my earbuds since they are the fancy microphone ones and I don't want them to break or get tangled. Some of you have commented that you are looking for some small, simple gift ideas. This is definitely simple to make, and a little more fun than the typical rectangular zippered pouch!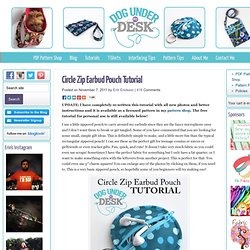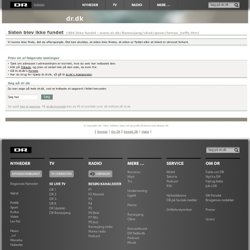 Vi kunne ikke finde, det du efterspurgte. Det kan skyldes, at siden ikke findes, at siden er flyttet eller at linket er skrevet forkert. Prøv en af følgende løsninger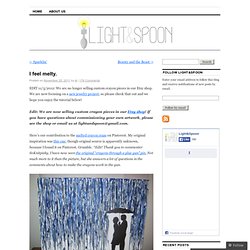 EDIT 11/5/2012: We are no longer selling custom crayon pieces in our Etsy shop. We are now focusing on a new jewelry project , so please check that out and we hope you enjoy the tutorial below! Edit: We are now selling custom crayon pieces in our Etsy shop ! If you have questions about commissioning your own artwork, please see the shop or email us at lightandspoon@gmail.com. Here's our contribution to the melted crayon craze on Pinterest.
DIY clothes and fabric stuff
101 Crafty Gifts is a collection of simple, beautiful gifts you can make! Looking for that perfect gift to make for someone? This collection of over 100 projects from Instructables.com has step-by-step instructions and pictures to get you going!