Redesign
Advertisement When it comes to designing in Photoshop, there is a myriad of ways one could use to achieve a certain result, especially when it comes to photo retouching.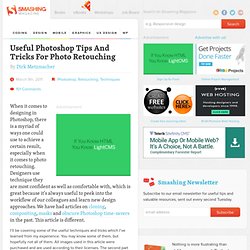 The 20 Most Practical and Creative Uses of jQuery - NETTUTS
There have been plenty of posts on the number of awesome jQuery plugins and where to find them. However, sometimes it is best not to rely on third party plugins and resources. Do it yourself the old fashioned way!
33 Exceptional Logo Rebranding In 2008 For Your Inspiration - Opensource, Free and Useful Online Resources for Designers and Developers