Pinterest
100 Ways to Make Your Marriage Rock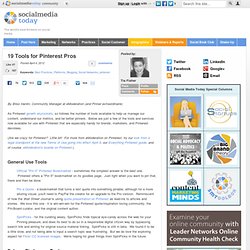 By Bliss Hanlin, Community Manager at eModeration (and Pinner extraordinaire)
lemon.ly
Many start-up companies trying to attract interest work the circuit at the annual South by Southwest Interactive conference in Austin, cozying up to the Silicon Valley elite and influential bloggers, throwing blowout parties and pulling stunts. But Pinterest, the most talked about start-up of the spring, did not take that approach. Instead, the company went after a different crowd when it introduced its service in 2009.
Pinterest Aims at the Collector Hidden Inside All of Us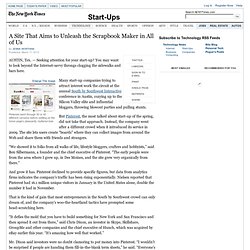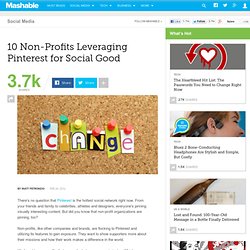 There's no question that Pinterest is the hottest social network right now. From your friends and family to celebrities, athletes and designers, everyone's pinning visually interesting content. But did you know that non-profit organizations are pinning, too?
10 Non-Profits Leveraging Pinterest for Social Good
"I was Pinterest's first investor." That's a sentence I bet you wish you could say.
Pinterest's First Investor Explains the Secret to the Startup's Success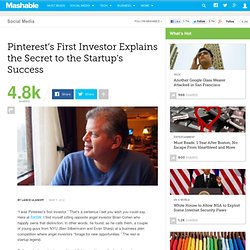 Pinterest: The New Facebook For Lifestyle Magazines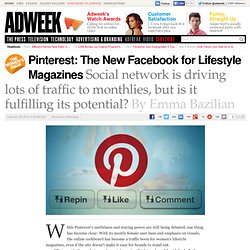 While Pinterest's usefulness and staying power are still being debated, one thing has become clear: With its mostly female user base and emphasis on visuals, the online corkboard has become a traffic boon for women's lifestyle magazines, even if the site doesn't make it easy for brands to stand out. "Pinterest is the perfect complement for a visually driven brand," said Gayle Butler, Better Homes and Gardens' editor in chief.
It's hard to write a story or post about Pinterest and copyright law without at least one reader leaving a comment along the lines of "What about Tumblr?"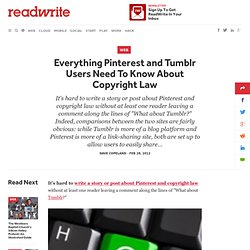 Everything Pinterest and Tumblr Users Need To Know About Copyright Law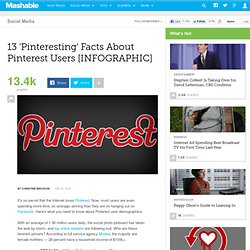 It's no secret that the Internet loves Pinterest.
Pinterest's Got a Copyright Problem
Search results for shoehorn entertainment
Even if you haven't ever visited popular visual bookmarking site Pinterest, you might recognize its design elements — which have been popping up everywhere since the startup burst onto the mainstream scene in 2011.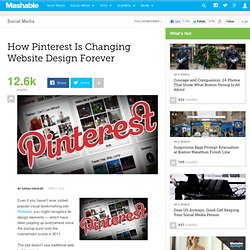 Designers Make Data Much Easier to Digest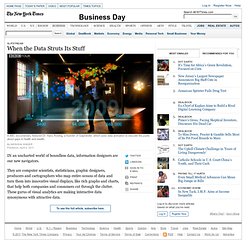 They are computer scientists, statisticians, graphic designers, producers and cartographers who map entire oceans of data and turn them into innovative visual displays, like rich graphs and charts, that help both companies and consumers cut through the clutter.
INFOGRAPHICS / Pinterest is taking the Internet by storm. These are the must-know facts about Pinterest user demographics. via @mashable 13 'Pinteresting' Facts About Pinterest Users [INFOGRAPHIC] http://t.co/8YEur8le
In the world of blogging, a common courtesy among us is the practice of source 'crediting' if you choose to to use it within your content. With the recent phenomenon of Pinterest, many bloggers have been tripple-ing their traffic through the use of Pinterest 'pins.'
Pinterest: The Content {Source} Issue