Governo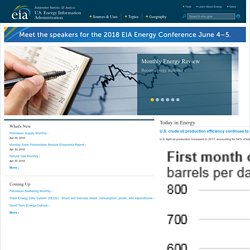 Lower prices pull down natural gas reserves in 2012 › Low natural gas prices drove down U.S. proved reserves in 2012, despite notable gains in the Marcellus and Eagle Ford shale gas plays. The decline stopped a 14-year trend of consecutive increases in natural gas reserves, according to newly published estimates in EIA's U.S. Crude Oil and Natural Gas Proved Reserves 2012.
Construção da Via Expressa na BR-116/RS Entre as obras de melhorias na BR-116 estão a Via Expressa, com a construção do viaduto da Av. Rincão, em Novo Hamburgo; o alargamento da ponte sobre o Rio dos Sinos; a construção do viaduto da Av. Unisinos, em São Leopoldo e a construção do trevo de acesso a Sapucaia do Sul. BR-163 / MT / PA A obra de pavimentação da BR-163/MT/PA, entre Guarantã do Norte/MT e Santarém/PA, abrange a distância de cerca de mil quilômetros. Trata-se de uma das maiores obras em extensão do país e encontra-se em andamento.
Ministério dos Transportes
Ministério do Planejamento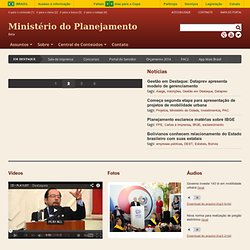 Brasil Acesso à informaçãoFaltam 68 dias para a Copa Ministério do Planejamento Beta <div>Para melhor navegação permita a utilização de JavaScript e recarregue a página!</div> Sala de Imprensa
BNDES - Banco Nacional de Desenvolvimento Econômico e Social
The page you are looking for might have been removed, had its name changed, or is temporarily unavailable. Please try the following: Make sure that the Web site address displayed in the address bar of your browser is spelled and formatted correctly. If you reached this page by clicking a link, contact the Web site administrator to alert them that the link is incorrectly formatted.
SGTWUserLogin
SIORG - Sistema de Informações Organizacionais do Governo Federa
Dados de distribuição de combustíveis líquidos