Developement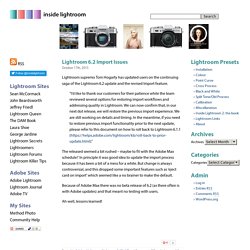 As I have been busier in my work life, I have also had less time for photography and photographic management, which meant that my generally doctrinal adherence to organisation and naming got a bit lax over the last year or so. And this nearly came to bite me last week. I've don't name my imported files only the ones that are 'keepers'.
This topic deserves much more time than I can give it right now. However, I like this comparison by dpreview, so I include it here for my reference and you to use. Sensor Sizes. The picture makes it easier to see the difference between a 16mp 1/2.33, 4/3, APS-C and Full Frame.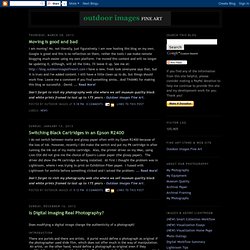 Outdoor Images | Museum Quality B&W Photography
PHOTOGRAPHY PODCAST: Pro Photography Show ~ Podcast, Forums, New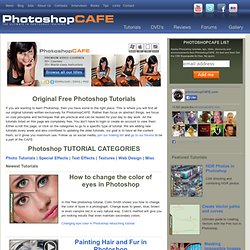 If you are wanting to learn Photoshop, then you have some to the right place. This is where you will find all our original tutorials written exclusively for PhotoshopCAFE. Rather than focus on abstract things, we focus on core principles and techniques that are practical and can be reused for your day to day work.
Adobe Lightroom Preset photography tips and tricks - Wonderland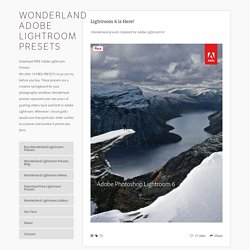 Thanks Nate - your presets really helped me take my post-production to another level - and are a huge timesaver. Frequently you save me a trip to Photoshop completely. I'm not in the habit of endorsing products, because putting your name on something means something - Nate your presets deliver, they're worth every penny in the time I save.