Marches multifaces
Amazon sold 1 million gift cards in just over 17 hours yesterday in a bid to bolster its AmazonLocal daily deals service. The deal -- a $10 gift card selling for $5 to U.S. shoppers -- was the second fastest daily deal the industry has seen, according to Savvr, which tracks daily deals.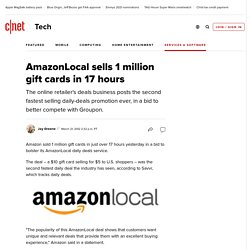 AmazonLocal sells 1 million gift cards in 17 hours | Digital Media
Enterprise 2.0 SUMMIT: Preparing the enriched discussions at the E20 Meetups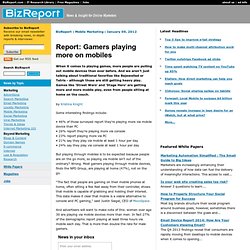 Report: Gamers playing more on mobiles
Some interesting findings include: • 46% of those surveyed report they're playing more via mobile device than PC • 26% report they're playing more via console • 23% report playing more via PC • 21% say they play via mobile at least 1 hour per day • 24% say they play via console at least 1 hour per day But playing through mobiles is to be expected because people are on the go more, so playing via mobile isn't out of the ordinary?
Curiosity is a human trait that makes us want to discover what lies beyond the horizon, over the ocean or what can be seen and experienced from the top of a beckoning mountain. It makes humans take risks that are both life threatening and potentially rewarding and life changing. George Mallory, the English mountaineer and explorer who died in 1924 when attempting to be the first man to make the first ascent of Everest was famously quoted as replying to the question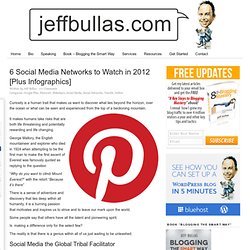 Realtime Photo Search - Go Anywhere. Now.
ShareMySpot : Recherches et échanges de places de stationnement en temps réel
Voltalis - allège vos factures d'électricité et les émissions de CO2