Cooking
Hungry Girl
Skinnytaste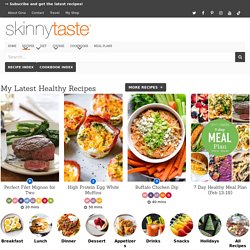 I'm working on my manuscript edits this week for my upcoming cookbook, so I thought I would share this delicious soup from the archives! This is one delicious bowl of soup! Warm and satisfying, with tortellini in every bite.
Brown Eyed Baker | Sweet. Savory. Sinful.
Happy Saturday! I hope you had a fabulous week and are ready to enjoy some relaxing down time. We have some car shopping planned for today, and tomorrow I have a baby shower for an old friend. It's been so long since I've been to a shower, I don't know what to do with myself!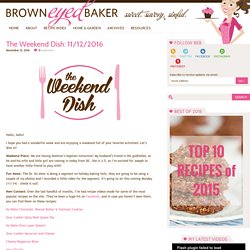 Online
Cookstr
Allrecipes.com - recipes, menus, meal ideas, food, and cooking tips.