GAMES
Vorp! - Free Multiplayer Real-time Space Combat Game!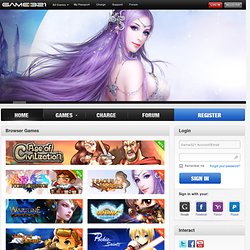 Game321
(a) Terms of Agreement.www.game321.com (THE "Company") offers to allow you to play its multi-player online computer games ("GAME321 Games") which so far include Fairy Story condi-tioned upon your agreement to all of the terms and conditions contained in this Agreement. Your use of GAME321 Games constitute your agreement to all such terms and conditions. To confirm your agreement, you should click on the "I Agree" button at the end of this Agreement. If you do not so agree, you should click on the "I Do Not Agree" button at the end of this Agreement, in which case you reject the offered terms of use and will not be permitted to play GAME321 Games. If you have any questions regarding these terms and conditions or the Rules of Conduct, please contact our Company customer service by visiting the following link:www.game321.com
Come2Play
Mindstorm Studios
Pocketdate Boy
Free Online Games - Play Free Games at Neodelight.com | play with friends,online games
Play Free Online Games - Best List of Internet Multiplayer Games
Play Online Games | Play Flash Games | Free Online Games
Freeride Games - TRUSTe approved
latest games Piggy Riches Come and see how the other pigs live in Piggy Riches slots from NetEnt. These high roller pigs know how to live it up..
Welcome to Playfreeonlinegames.tv | Play Free Online Games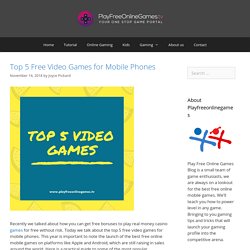 PLAY GAMES - FREE PLAY GAMES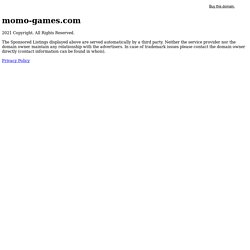 Baby is in trouble, he needs your help to get back his peanut. Use your head and start your adventure right now! Miminost is an adventure/puzzle Flash game,the player interacts with the world with simple mouse clicks directing a little cute baby.The object of the game is to get back the baby's peanut.This game includes part I+II,part III,16 levels.Part I is free,includes 5 levels.Part II and Part III is included only in the Full Version,11 levels,cost $9.99.
MOMO Games | Play and download your favorite games
The Godfather | Play the Godfather