Things for Adam
Picture Book Set in Space
Beautifully conceived and lovingly nurtured by the same team that bought you Bambini Pronto for the past 8 years. The Stork Nest now provides an exciting and fresh place to get the very best products for babies, toddlers, kids and savvy parents - all delivered pain free and direct to your door. Rest assured, even through Bambini Pronto is now closed, if youre an existing customer all your details have been flown over to The Stork Nest already, just click here to login as before We hope you like our new home as much as we do and we look forward to hearing from you soon. Please drop us a line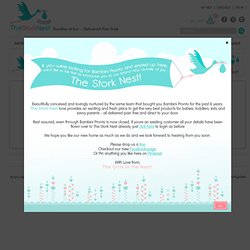 www.bambinipronto.com.au/cupcake-toppers
Beautifully conceived and lovingly nurtured by the same team that bought you Bambini Pronto for the past 8 years. The Stork Nest now provides an exciting and fresh place to get the very best products for babies, toddlers, kids and savvy parents - all delivered pain free and direct to your door. Rest assured, even through Bambini Pronto is now closed, if youre an existing customer all your details have been flown over to The Stork Nest already, just click here to login as before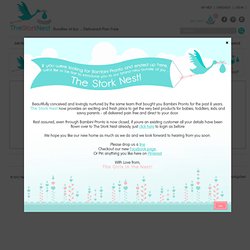 www.bambinipronto.com.au/baking-cups-1
www.bambinipronto.com.au/cupcake-stand
Beautifully conceived and lovingly nurtured by the same team that bought you Bambini Pronto for the past 8 years. The Stork Nest now provides an exciting and fresh place to get the very best products for babies, toddlers, kids and savvy parents - all delivered pain free and direct to your door. Rest assured, even through Bambini Pronto is now closed, if youre an existing customer all your details have been flown over to The Stork Nest already, just click here to login as before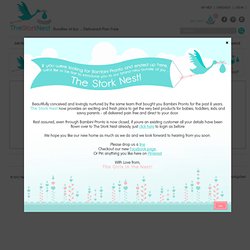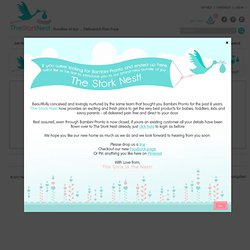 www.bambinipronto.com.au/sherbet-blue-party-pack
Beautifully conceived and lovingly nurtured by the same team that bought you Bambini Pronto for the past 8 years. The Stork Nest now provides an exciting and fresh place to get the very best products for babies, toddlers, kids and savvy parents - all delivered pain free and direct to your door. Rest assured, even through Bambini Pronto is now closed, if youre an existing customer all your details have been flown over to The Stork Nest already, just click here to login as before We hope you like our new home as much as we do and we look forward to hearing from you soon. Please drop us a line
www.bambinipronto.com.au/paper-ball-lanterns
Beautifully conceived and lovingly nurtured by the same team that bought you Bambini Pronto for the past 8 years. The Stork Nest now provides an exciting and fresh place to get the very best products for babies, toddlers, kids and savvy parents - all delivered pain free and direct to your door. Rest assured, even through Bambini Pronto is now closed, if youre an existing customer all your details have been flown over to The Stork Nest already, just click here to login as before
Quality Toys and Gifts: Just Toyn Around
Stuck On You ® | Personalised Labels for Gifts, Clothing & School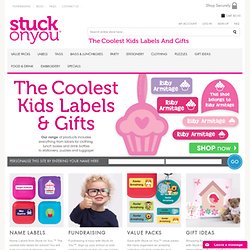 Name Labels Name Labels from Stuck on You.™ The coolest kids labels for school! You will love our original designs, amazing quality and fast shipping.
Sooki Baby Sale - About A Boy
Baby Boys Clothes
Monkey design boys romper by Sozo USA
Happy Little Hippos knows toys – and games, books, accessories – which little ones love. And so do their mums. That's you. There are more than a thousand items here and they were all handpicked by mums like you. If you looking for kids toys online, then welcome to Happy Little Hippos.
Home page