Chakras
Metaphysical - New Age
The server encountered an internal error or misconfiguration and was unable to complete your request. Please contact the server administrator, support@ipage-inc.com and inform them of the time the error occurred, and anything you might have done that may have caused the error. More information about this error may be available in the server error log.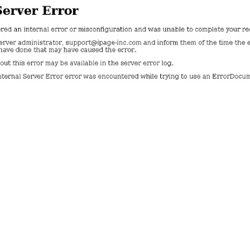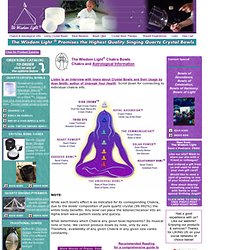 Singing bowls, quartz crystal bowls, chakras, astrology, zodiac
While each bowl's effect is as indicated for its corresponding Chakra, due to the bowls' composition of pure quartz crystal (99.992%) the entire body benefits. Any bowl can place the listener/receiver into an Alpha brain wave pattern easily and quickly.
www.chakrahub.com/Healing.pdf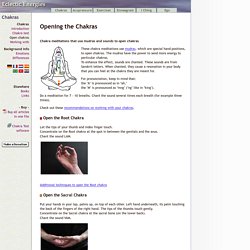 Chakra meditations that use mudras and sounds to open chakras These chakra meditations use mudras, which are special hand positions, to open chakras. The mudras have the power to send more energy to particular chakras.
Some recommendations for working with your chakras
Working with the Chakras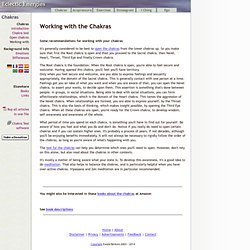 "Great Minds on Chakra"