Design
Creative Truths Nice series called Creative Truths by Shirley-Ann Dick. 28th of September 2010 Probably Related Commands Alive Objects Series.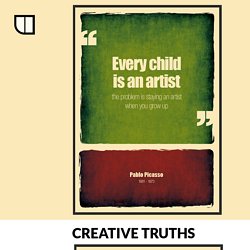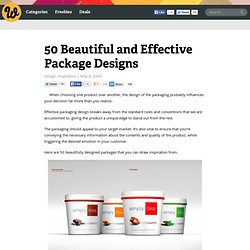 When choosing one product over another, the design of the packaging probably influences your decision far more than you realize. Effective packaging design breaks away from the standard rules and conventions that we are accustomed to, giving the product a unique edge to stand out from the rest. The packaging should appeal to your target market. It's also vital to ensure that you're conveying the necessary information about the contents and quality of the product, while triggering the desired emotion in your customer. Here are 50 beautifully designed packages that you can draw inspiration from.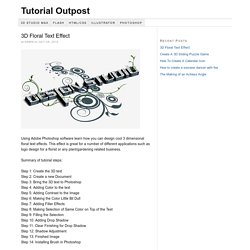 Using Adobe Photoshop software learn how you can design cool 3 dimensonal floral text effects. This effect is great for a number of different applications such as logo design for a florist or any plant/gardening related business. Summary of tutorial steps: Step 1: Create the 3D text Step 2: Create a new Document Step 3: Bring the 3D text to Photoshop Step 4: Adding Color to the text Step 5: Adding Contrast to the Image Step 6: Making the Color Little Bit Dull Step 7: Adding Filter Effects Step 8: Making Selection of Same Color on Top of the Text Step 9: Filling the Selection Step 10: Adding Drop Shadow Step 11: Clear Finishing for Drop Shadow Step 12: Shadow Adjustment Step 13: Finished Image Step 14: Installing Brush in Photoshop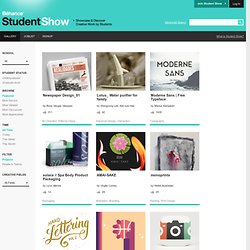 Student Show :: Gallery
The Behance Student Show Gallery showcases the world's next generation of creative talent. An exclusive community for current students, Student Show provides students' work with the recognition it deserves. Best of all - membership is free!