Programming Language Resouces
Codeinvestigator. Debugging without breakpoints.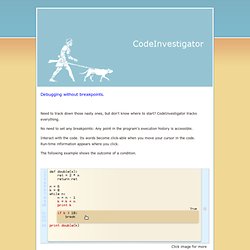 Need to track down those nasty ones, but don't know where to start? CodeInvestigator tracks everything.
DarkBASIC
Windows phone and xbox live indie games development. Microsoft DreamSpark. Windows Metro Style Apps Developer Downloads. Newest downloads Ready to increase your reach?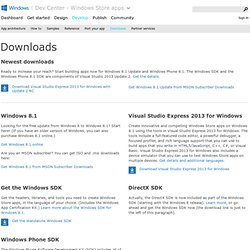 Start building apps now for Windows 8.1 Update and Windows Phone 8.1. Windows 8 Consumer Preview Product Guide for Developers. Download the full Windows 8 Product Guide (English) (973 KB, PDF) German (2.07 MB) Spanish (1.67 MB) French (1.69 MB)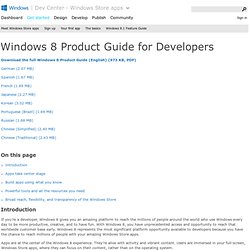 Flash/ActionScript
1 Reference Manual. Free Lisp eBooks and Online Books. You are here: Home ▶ Lisp Lisp Hackers: Interviews with 100x More Productive Programmers Posted on June 26th, 2013 Lisp Hackers: Interviews with 100x More Productive Programmers, by Vsevolod Dyomkin, is available for free in multiple formats from Leanpub.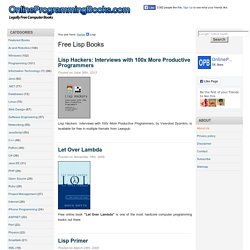 PHP. Python. PrinciplesOfOod. The Principles of OOD What is object oriented design?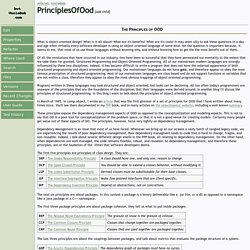 What is it all about? What are it's benefits? What are it's costs? It may seem silly to ask these questions in a day and age when virtually every software developer is using an object oriented language of some kind. Google Summer of Code 2012 is on! I am proud to share the news that Google Summer of Code 2012 was announced this morning at FOSDEM.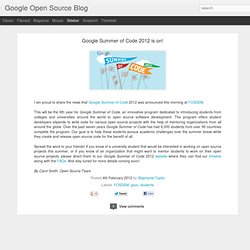 This will be the 8th year for Google Summer of Code, an innovative program dedicated to introducing students from colleges and universities around the world to open source software development. The program offers student developers stipends to write code for various open source projects with the help of mentoring organizations from all around the globe. Over the past seven years Google Summer of Code has had 6,000 students from over 90 countries complete the program.
Our goal is to help these students pursue academic challenges over the summer break while they create and release open source code for the benefit of all.
Java
---