News Sites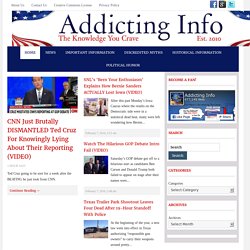 Addicting Info |
Racist Right Wing Defends Freeloading Nevada Rancher By Attacking…Al Sharpton? Blacks are criminals, whites are freedom fighters. Careful there, buddy.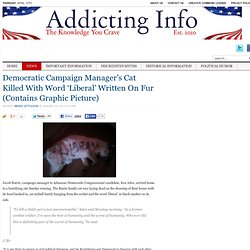 Democratic Campaign Manager's Cat Killed With Word 'Liberal' Written On Fur (Contains Graphic Picture)
Jacob Burris, campaign manager to Arkansas Democratic Congressional candidate, Ken Aden, arrived home to a horrifying site Sunday evening. The Burris family cat was laying dead on the doorstep of their house with its head bashed in, an eyeball barely hanging from the socket and the word 'liberal' in black marker on its side. "To kill a child's pet is just unconscionable," Aden said Monday morning.
Republican Congressman Screams At Mother With Two Children, Tells Her To Join The Military Instead Of Using Pell Grants
When a mother with two children and two jobs expressed her concern about Pell Grants, which she relies on to pay for college, during a town hall held by Republican Congressman Steve Womack in Arkansas last week, she probably didn't expect his reaction. According to Blue Arkansas, Kelly Eubanks asked Womack about the Pell Grant program which she uses to attend college. Eubanks, who has to work two jobs to take care of her two children, was concerned about his vote to slash Pell Grants for 100,000 low income students. She expected an explanation. Instead, Womack avoided her question and callously told her that she should "join the military" to pay her own way like he did.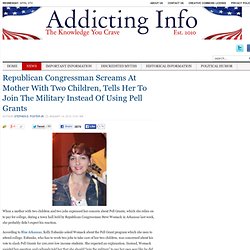 Slashdot: News for nerds, stuff that matters
Wired.com
(Image: Addiction via Shutterstock)Voters and policy makers are slowly moving toward reforms to reduce the harm of skyrocketing numbers of opiate-related overdoses, but in the meantime, many like Truthout Writer Mike Ludwig and friends will share skills that "help us keep each other alive, healthy and safe." Maria pulls out a thick-gauged intramuscular syringe and a vial of naloxone hydrochloride, a drug known commonly by the brand name Narcan. She shows the people gathered around me how to draw up 1 cubic centimeter of naloxone into the syringe. "You want to inject it into fleshy areas, the upper arm muscle, thigh or butt," she says.
Truthout | Fearless, Independent News and Opinion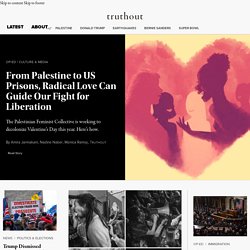 Moyers & Co.: How Washington and Big Business Colluded to Make the Rich Richer | Truthout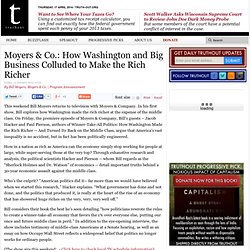 This weekend Bill Moyers returns to television with Moyers & Company. In his first show, Bill explores how Washington made the rich richer at the expense of the middle class. On Friday, the premiere episode of Moyers & Company, Bill's guests – Jacob Hacker and Paul Pierson, authors of Winner-Take-All Politics: How Washington Made the Rich Richer -- And Turned Its Back on the Middle Class, argue that America's vast inequality is no accident, but in fact has been politically engineered. How in a nation as rich as America can the economy simply stop working for people at large, while super-serving those at the very top? Through exhaustive research and analysis, the political scientists Hacker and Pierson -- whom Bill regards as the "Sherlock Holmes and Dr.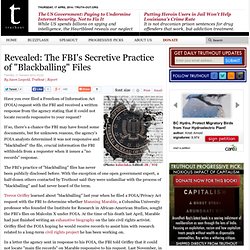 Revealed: The FBI's Secretive Practice of "Blackballing" Files | Truthout
Have you ever filed a Freedom of Information Act (FOIA) request with the FBI and received a written response from the agency stating that it could not locate records responsive to your request? If so, there's a chance the FBI may have found some documents, but for unknown reasons, the agency's FOIA analysts determined it was not responsive and "blackballed" the file, crucial information the FBI withholds from a requester when it issues a "no records" response. The FBI's practice of "blackballing" files has never been publicly disclosed before. With the exception of one open government expert, a half-dozen others contacted by Truthout said they were unfamiliar with the process of "blackballing" and had never heard of the term.
"Every man in my family has been locked up. Most days I feel like it doesn't matter what I do, how hard I try - that's my fate, too." -11th-grade African American student, Berkeley, California This young man isn't being cynical or melodramatic; he's articulating a terrifying reality for many of the children and youth sitting in our classrooms—a reality that is often invisible or misunderstood. Some have seen the growing numbers of security guards and police in our schools as unfortunate but necessary responses to the behavior of children from poor, crime-ridden neighborhoods. But what if something more ominous is happening? What if many of our students—particularly our African American, Latina/o, Native American, and Southeast Asian children—are being channeled toward prison and a lifetime of second-class status?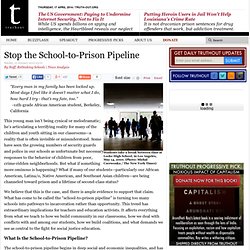 Stop the School-to-Prison Pipeline | Truthout
Daily Kos :: News Community Action
Home
January 13, 2012 | Like this article? Join our email list: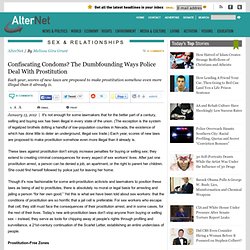 Confiscating Condoms? The Dumbfounding Ways Police Deal With Prostitution | Sex & Relationships
Ramune Golysenkiene via Getty Images I've been tweezing, shaving, moisturizing, defrizzing, flat-ironing, bikini-waxing, gym-joining (notice I said gym-joining, not gym-going?) exfoliating and manicuring since 8th grade, all while sleeping on a silk pillowcase to reduce wrinkles.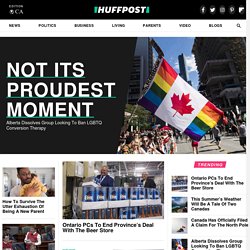 Breaking News and Opinion on The Huffington Post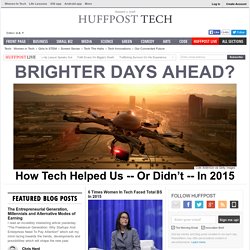 I'm sure you've heard the news about Heartbleed by now (unless you're in vacation wonderland and have taken a tech break). This is a serious vulnerability in the core of the Internet and is something we all should be concerned about. For a city that has struggled to get anything at all truly going downtown, it was an exhilarating sight to see. Since many websites ask you (or even require you) to use your email address as a username, that information is also vulnerable to the Heartbleed bug.
Technology News and Opinion on The Huffington Post
Facebook Ads Reveal Users' Sexual Preferences
Truthdig: Drilling Beneath the Headlines