Systems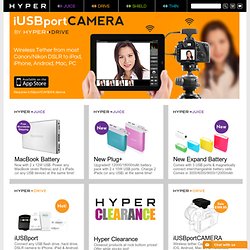 HyperShop - The Official Online Store for HyperJuice, HyperShield and HyperDrive
MacBook Battery Now with 2 x 12W USB. Power any MacBook (even Retina) and 2 x iPads (or any USB device) at the same time! New Plug+ Upgraded! 12000/18000mAh battery pack with 2 x 10W USB ports. Charge 2 iPads (or any USB) at the same time! New Expand Battery Comes with 3 USB ports & magnetically connect interchangeable battery cells Comes in 3000/6000/9000/12000mAh
ScanSnap Scanners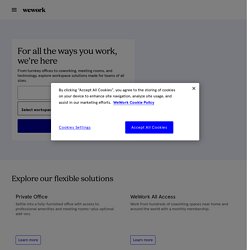 Our mission is to empower small businesses to grow and succeed by offering the services they need alongside the powerful effects of community and collaboration. What began as two guys with a dream and the help of some family and friends, has turned into a fast-growing movement that is turning the concept of how businesses should be built on its head. Our team is a group of risk-taking, entrepreneurial spirits who instill the idea of working better together in everything that we do. The success of WeWork is the result of a collaborative effort by a group of talented and outstanding team members who challenge convention at every opportunity.
Mind mapping software, because of its incredible flexibility as a medium for representing ideas, knowledge and information, can be a big time saver for busy executives. Here are 8 ways in which visual mapping can help you to get work done faster: 1.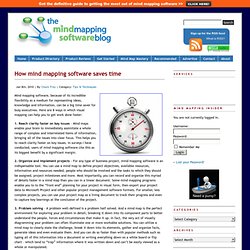 How mind mapping software saves time
Insanely easy to get live 1. Content Give us your URL and our platform automatically crawls and indexes all of your content.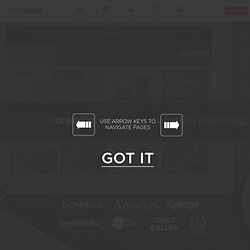 iWork Help