Celebrities
Hot Momma Celebrity Gossip Blog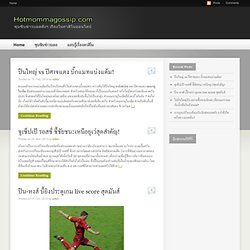 จูเซ็ปเป้ รอสซี่ ชี้ชัยชนะเหนือยูเว่สุดสำคัญ! Posted on 02. Nov, 2013 by editor. เรียกว่าเป็นการเปรียบเทียบชนิดที่แฟนบอลตาดำๆอย่างเราต้องร้องอุทานว่า ขนาดนั้นเลย อะไรประมาณนั้นครับ สำหรับการเปรียบเทียบของจูเซ็ปเป้ รอสซี่ ที่กล่าวผ่านนิตยสารสปอร์ต อิลลัสเทรตเต็ด ว่าการที่ทีมม่วงมหากาฬของเขาสามารถโค่นทีมม้าลาย ยูเวนตุส ได้เมื่อวันที่ 20 ตุลาคมที่ผ่านมานั้นเขาและเพื่อนร่วมทีมรู้สึกราวกับว่าทีมตนเองคว้าแชมป์ยูฟ่าแชมเปี้ยนส์ลีกมาครองได้สำเร็จยังไงยังงั้นเลย ทั้งนี้ในเกมดังกล่าวเล่นกันในบ้านของฟิออเรนติน่า โดยที่ทีมเจ้าบ้านเอาชนะไปด้วยสกอร์ท่วมท้น 4-2 และรอสซี่ก็สามารถทำแฮตทริกได้ด้วย [...] Continue Reading
Kim Kardashian and Kanye West had an interesting trip to the chiropractor this afternoon. And by "interesting," we mean violent and racist. Insiders tell TMZ that Kim was accosted by photographers as she entered the doctor's office, only for an unnamed 18-year old to intervene and allegedly try to escort her into the building. But he did so by berating the paparazzi members with racial epithets, referring to them as "faggots" and "n-ggers." When Kardashian told the teenager that such language was out of line, he shot back: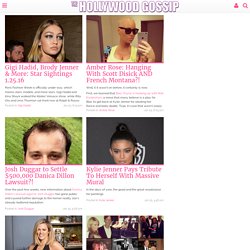 I'm Not Obsessed offers work-safe and family-friendly insight into the a vast array of the latest celebrity gossip, paparazzi photos, and up-to-the minute pop culture news. We also cover beauty and "good" news. Fitness, home, and tech soon to come! The INO blog family includes Babyrazzi.com, ImNotObsessed.com, and LadyandtheBlog.com. I'm Not Obsessed, Inc. publishes rumors and conjecture in addition to accurately reported facts.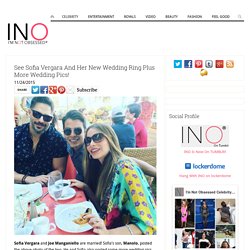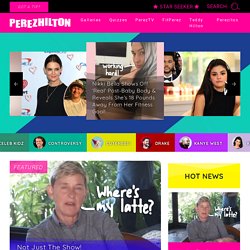 Celebrity gossip juicy celebrity rumors Hollywood gossip blog fr
Whitney Houston's Daughter Bobbi Kristina FINALLY Married Her Man?! Deets & Pics HERE! Did they finally walk down the aisle? We've been fielding rumors about a possible Bobbi Kirstina wedding for months now, but this time she and Nick Gordon might've actually pulled the trigger!!!