Celebrities
Hot Momma Celebrity Gossip Blog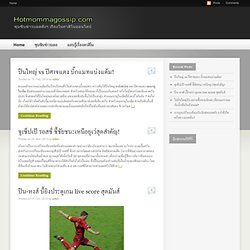 จูเซ็ปเป้ รอสซี่ ชี้ชัยชนะเหนือยูเว่สุดสำคัญ! Posted on 02. Nov, 2013 by editor. เรียกว่าเป็นการเปรียบเทียบชนิดที่แฟนบอลตาดำๆอย่างเราต้องร้องอุทานว่า ขนาดนั้นเลย อะไรประมาณนั้นครับ สำหรับการเปรียบเทียบของจูเซ็ปเป้ รอสซี่ ที่กล่าวผ่านนิตยสารสปอร์ต อิลลัสเทรตเต็ด ว่าการที่ทีมม่วงมหากาฬของเขาสามารถโค่นทีมม้าลาย ยูเวนตุส ได้เมื่อวันที่ 20 ตุลาคมที่ผ่านมานั้นเขาและเพื่อนร่วมทีมรู้สึกราวกับว่าทีมตนเองคว้าแชมป์ยูฟ่าแชมเปี้ยนส์ลีกมาครองได้สำเร็จยังไงยังงั้นเลย ทั้งนี้ในเกมดังกล่าวเล่นกันในบ้านของฟิออเรนติน่า โดยที่ทีมเจ้าบ้านเอาชนะไปด้วยสกอร์ท่วมท้น 4-2 และรอสซี่ก็สามารถทำแฮตทริกได้ด้วย [...] Continue Reading
Sounds like Andi Dorfman is no Juan Pablo Galavis. As in not every dude will be scrambling to leave The Bachelorette of their own volition or hate her at the end. After her infamous breakup on The Bachelor, Andi is ready to put the past behind her and find love as the woman handing out the roses this summer on ABC. She's already making quite the impression on potential suitors, too ... The hot Assistant District Attorney from Atlanta, who dumped Juan Pablo HARD on The Bachelor, is a fan favorite among the guys and staff member alike.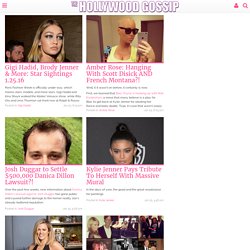 I'm Not Obsessed offers work-safe and family-friendly insight into the a vast array of the latest celebrity gossip, paparazzi photos, and up-to-the minute pop culture news. We also cover beauty and "good" news. Fitness, home, and tech soon to come! The INO blog family includes Babyrazzi.com, ImNotObsessed.com, and LadyandtheBlog.com. I'm Not Obsessed, Inc. publishes rumors and conjecture in addition to accurately reported facts.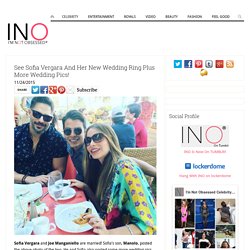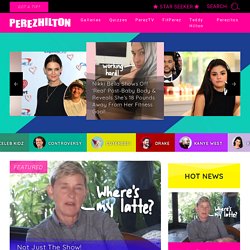 Celebrity gossip juicy celebrity rumors Hollywood gossip blog fr
Emma Stone Holds Tightly Onto Andrew Garfield As They Scoot Around Rome! Seriously, SRSLY!! Andrew Garfield and Emma Stone are just about the most adorable couple we've ever seen!! And we've seen a lot!