Sience
Science articles for the classroom.
Medicinal Plants in the desert DesertUSA. By Damian Fagan I'm always amazed to see herbal products on my local grocery shelves that contain ingredients from medicinal plants growing right here in the Southwest.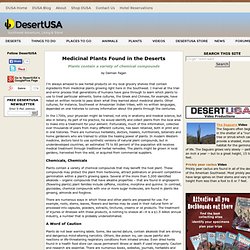 I marvel at the trial-and-error process that generations of humans have gone through to learn which plants to use to treat particular ailments. Some cultures, the Greek and Chinese, for example, have relied on written records to pass down what they learned about medicinal plants. Other cultures, for instance, Southwest or Amazonian Indian tribes, with no written languages, depended on oral histories to convey information about the plants through the centuries. Mental_floss. 100 Best (Free) Science Documentaries Online. No matter how much you know, there is always something new to learn about science.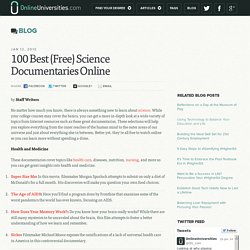 While your college courses may cover the basics, you can get a more in-depth look at a wide variety of topics from Internet resources such as these great documentaries. These selections will help you explore everything from the inner reaches of the human mind to the outer areas of our universe and just about everything else in between. How To Videos on Howcast | The best how to videos on the web.
Sibley Nature Center, Midland, Texas: Essays - Moseying: History of the Southern Llano Estacado. Moseying: History of the Southern Llano Estacado A reenactor portrays an early West Texas botanist November 1, 2006 On Oct 27th at 7 p.m. the Sibley Nature Center was visited by a reenactor portraying an early West Texas botanist.
The following is an excerpt of his talk. Good evening. I am Charles Wright.
ASTRONOMY
GEOLOGY. PHYSICS. TEACHER SITES. BIOLOGY. CHEMISTRY.
---