Books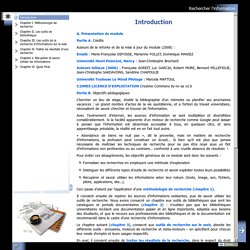 Rechercher l'information - Introduction
A. Présentation du module Partie A . Crédits
Organize, track, monitor, and act on your health information with Google Health. Google believes you should have easy access to your own health information - anytime, anywhere. With a Google Health account, you can store, manage and share all of your health and wellness information in one central place.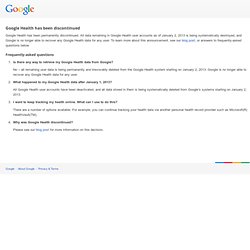 Health
Grain de Tice - Accueil
Flux RSS médicaux et actualités - Médecine et Web 2.0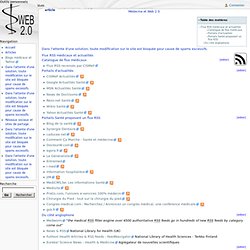 Médecine et Web 2.0 − Table des matières Flux RSS médicaux et actualités Catalogue de flux médicaux Portails d'actualités Portails Santé proposant un flux RSS
Avatarlife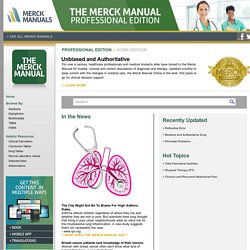 Important: The authors, reviewers, and editors of this book have made extensive efforts to ensure that treatments, drugs, and dosage regimens are accurate and conform to the standards accepted at the time of publication. However, constant changes in information resulting from continuing research and clinical experience, reasonable differences in opinions among authorities, unique aspects of individual clinical situations, and the possibility of human error in preparing such an extensive text require that the reader exercise individual judgment when making a clinical decision and, if necessary, consult and compare information from other sources. In particular, the reader is advised to check the product information provided by the manufacturer of a drug product before prescribing or administering it, especially if the drug is unfamiliar or is used infrequently.