Texture project
by Maria Popova Brain Pickings is all about the cross-pollination of ideas across disciplinary boundaries. We have a particularly soft spot for the interplay of art and mathematics — from Anatolii Fomenko's vintage mathematical impressions to Vy Hart's playful mathematics to Benoît Mandelbrot's legendary fractals . So we love the work of MIT father-and-son duo Erik and Martin Demaine .
Erik Demaine's Computational Origami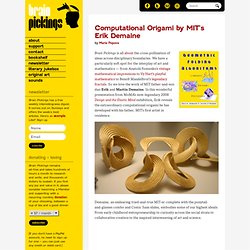 The Voronoi Game Page
Pronunciation : American/English speakers pronounce "Voronoi" as "Vo - ro - noi" with a short "o" sound, like the "o" in "or", for the first two syllables. The third syllable is pronounced like the "noi" as in "noise". The stress is on the third syllable. On the other hand, Russian speakers pronounce the name with a short "o" in the first two syllables and it is such a short "o" that it almost sounds likes "uh" or even "ah". Introduction Without loss of generality, suppose that a set of points is given in the Euclidean plane.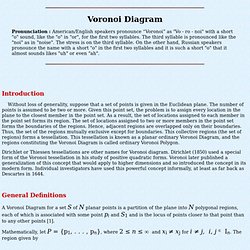 Voronoi Diagram
COMPLEXITY GRAPHICS
CHAOS AND STRUCTURE on the Behance Network
Project MUSE - Leonardo - Model Ideas: From Stem Cell Simulation to Floating Art Work
by Kirstin Butler How a numbered list can start a personal revolution. Some days everyone needs a little extra encouragement. The words or lines or colors don't want to come , or worse, we don't even want to sit down to create . That's when we turn to these inspiring manifestos, any one of which is guaranteed to give our uncooperative creativity a sharp kick in the pants.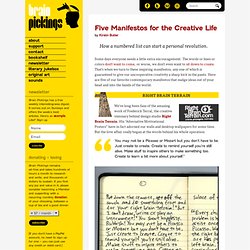 Rhythm Textures : Stefanie Posavec