Soundscape
Seal - Crazy (Video)
Major Lazer - Original Don ft. The Partysquad
Junior Boys – It's All True | Neonized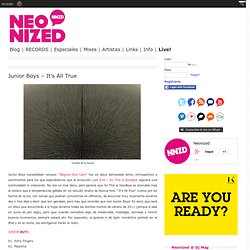 Verdad de la buena
Zero 7 - In The Waiting Line
METI - mze , ocneba , dilidan dilamde
megi gogitidze - metireba otaxshi
Miri Yusif - Məktub
Zero 7 - Simple Things
Radio W → O → S
Manau - La tribu de Dana
Lou Reed - Andy's Chest
Kent - Kärleken Väntar
Band of Brothers - Blackbird
[The Artist] - 24 - Peppy And George
Sirusho | Qele Qele (Eurovision Version) [HD 1080p]
House Of Love - Shine On
Canyons - When I See You Again
De Publieke Omroep is wettelijk verplicht toestemming te vragen voor het gebruik van cookies.
Albums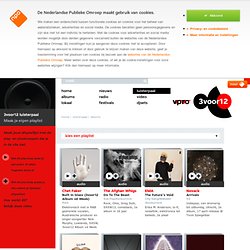 Beirut - Venice
D Train - You're the one for me
Büyük Ev Ablukada - Lilililerle (Akustik)
The Vaccines - All In White (Explicit)
Caribou - Hannibal HD
STANDING IN THE WAY OF CONTROL (SOULWAX NITE ... by Gossip - rainbow pride playlist
Sigur Rós - Hoppípolla
You can't be funky if you haven't got a soul!
ASHEWO ARA by Kabbala - funky playlist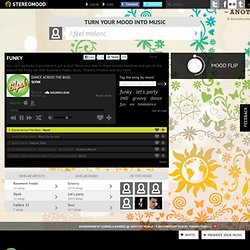 Erlend Øye - Hunch
Mi Mujer - Nicolas Jaar
Calvin Harris - Feel So Close (Radio Edit w/Lyrics)
(5:35) True Gemini - Rob Costlow
Leonard Cohen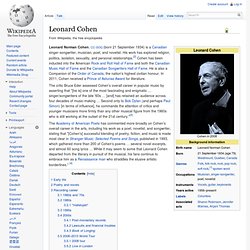 Leonard Norman Cohen , CC GOQ (born 21 September 1934) is a Canadian singer-songwriter, musician, poet, and novelist. His work often explores religion, isolation, sexuality, and interpersonal relationships. [ 1 ] Cohen has been inducted into the American Rock and Roll Hall of Fame and both the Canadian Music Hall of Fame and the Canadian Songwriters Hall of Fame .
Gotye feat. Kimbra - Somebody that i used to know (ohne alles remake mix)