Peanut Butter
Food I Love / Peanut Butter Fudge Pie. Rating: 5 stars. Comments: This is the pie my aunt always makes, so I made it for Christmas this year. It is deadly good.
I wasn't kidding when I said I've been obsessed with peanut butter lately.
Peanut Butter "Cheese Ball"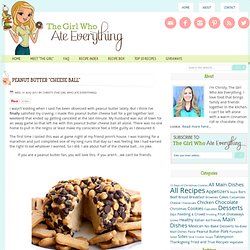 On Wednesday, I wondered what would happen if you combined Oreo Stuffed Chocolate Chip Cookies with Oreo Stuffed Brownies. On Thursday I found out. And on Friday… I had this. This beautiful, ridiculous, indulgent, outrageous, illegal in 48 states, totally wonderful ultimate layered cookie and brownie treat.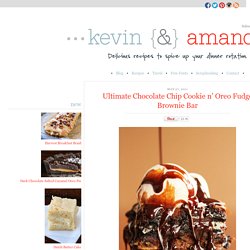 They are as good as they look. I saw these quite some time ago on Bake or Break and then again on Nosh and Tell and I knew I had to make them. If you have been following my blog, you know I love anything chocolate and peanut butter and so does my boyfriend Zack.