Gamez
Welcome to the World of Playing Cards - The World of Playing Cards. Blood Bowl. Blood Bowl • Index page. Ogame startpagina. Main Page - OGame.NL forum. Beste spelers en spelerinnen, Graag wil ik jullie mededelen dat het groene stokje weder is overgedragen.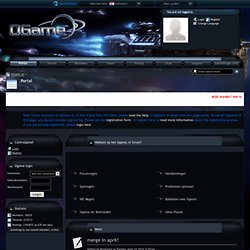 Enige tijd geleden heeft Potentiel00s aangegeven dat hij binnen niet afzienbare tijd afstand wilde gaan doen van zijn taken en verantwoordelijkheden als smod. Sins of a Solar Empire. Sins of a Solar Empire. Torchlight - Runic Games. Runic Games • Index page. Runic Games Fansite - Home. I have a little something I'd like to share.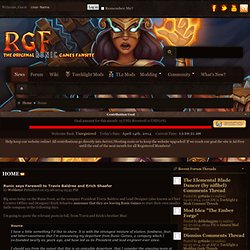 It is with the strangest mixture of elation, fondness, fear, and bitter-sweetness that I'm announcing my departure from Runic Games, a company which I co-founded nearly six years ago, and have led as its President and lead engineer ever since. I should say from the outset that this is an amicable departure, that I consider the amazing team at Runic my friends and family, and that it is a privilege that they've let me get away with running the place for this long. I love them all, and the biggest downside to all of this is that I won't get to see them every day.
Torchlight Armory - Home.
---