Violet Blue
Violet Blue
Violet Blue is an American journalist, author, editor, advisor, and educator. Blue wrote a weekly sex column for the San Francisco Chronicle until 2010.[3] In her podcast, Open Source Sex, she reads erotica and discusses topics such as fetishes and oral sex.[4] She also has a video blog. She lectures at San Francisco Sex Information on the topics of oral sex and fetish. Blue is the author of several books on sex and has edited several volumes of erotica anthologies.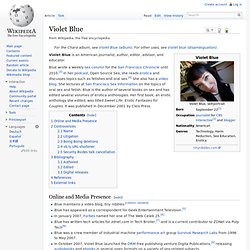 violet blue ® (violetblue) on Twitter
The official call for Best Women's Erotica 2015 submissions is now open. I'm looking for the best erotic short stories written by women for the 2015 edition of the leading series for explicit women's literature. The window for submissions get tighter each year, due to the level of competition and quality: I'm proud to say that the reviews for Best Women's Erotica 2014 can tell you why it's competitive, and wins earned praise from critics and fans alike. Tell all your writer friends, and send me your hottest erotica. It's important to use the right email address to contact me, and read the guidelines.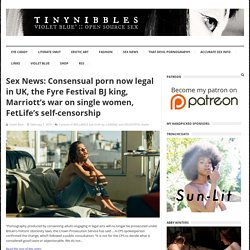 violet blue ® :: open source sex | Sex educator Violet Blue's si
tiny nibbles :: official website of violet blue ®
techyum ::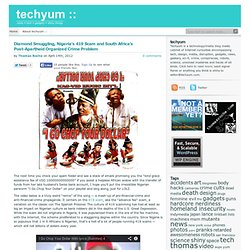 The next time you check your spam folder and see a stack of emails promising you the "kind grace assistance fee of USD 10000000000000″ if you assist a helpless African widow with the transfer of funds from her late husband's Swiss bank account, I hope you'll put the irresistible Nigerian earworm "I Go Chop Your Dollar" on your playlist and sing along, just for LOLZ. The video below is a truly weird "remix" of the song — a mash-up of pro-financial-crime and anti-financial-crime propaganda. It centers on the 419 scam, aka the "advance fee" scam, a variation on the classic con The Spanish Prisoner. The culture of 419 scamming has had at least as big an impact on Nigerian culture as bank robbery did in the depths of the U.S. Great Depression.
By coincidence on the anniversary of our 1906 earthquake, I found the above video of side-by-side comparison footage taken from a Market Street streetcar four days before the quake and one day after. Tomorrow we will Commemorate The 1906 Earthquake With Three Events Monday. I had found this video first – it floated around online incorrectly as a 1905 recording.
vbsf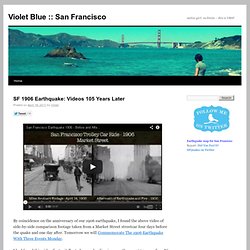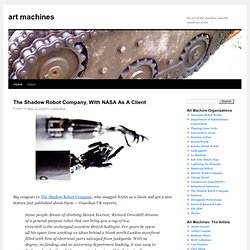 If you've been to events such as Maker Faire, you've likely seen the gorgeous shiny metal, somewhat ominous looking autonomous orbs rolling about seemingly of their own volition — known as SWARM. The gorgeous, perfectly round spheres stand at about roughly waist high to an adult (30 inches in diameter). The shells are initially cut from a flat plate of shiny aluminum and welded to encase, "batteries, motors to control speed and direction, as well as an audio system and color LED illumination, all under the command of a powerful on-board computer with wireless connectivity to other Orbs and a central computer called the Mother Node." Everything inside a SWARM orb serves as gravitational ballast to weight the orbs toward the ground.
art machines
Flickr: Galerie de violet.blue