Webcomics
Daily Lessons in Science, Literature, Love and Life . . . Updated Seven Days A Week
Double Indemnity
Saturday Morning Breakfast Cereal
Ages
archive
Buttersafe – Updated Tuesdays and Thursdays
Subnormality
Dueling Analogs - Gaming Webcomic
Cyanide & Happiness
AmazingSuperPowers: Webcomic at the Speed of Light
''It's not MY fault I downloaded programming that made me this way!'' Personally, I can't wait to be replaced by a robot. Not because I'm lazy, but because I really can't wait to see robot engineered jokes. Could you imagine? The cold, mechanical, laser-precision robot sense of humor aimed all-attack-systems-go directly at the human funny bone? It will kill us dead!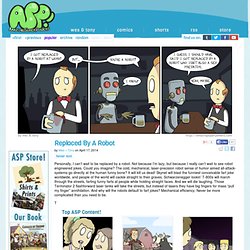 theWAREHOUSE web comic
Penny Arcade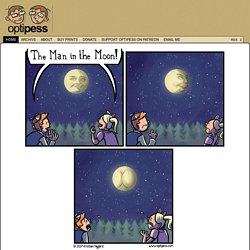 Optipess
So I had a comic in mind for today, but apparently over the weekend I completely lost the ability to produce these strips, resulting in me scrapping said comic altogether. Not the best feeling, but with some luck I should be able to relearn it all in time for the next update. Hopefully? In any case, here are some other comics I've been reading lately. Maybe you'll like them too?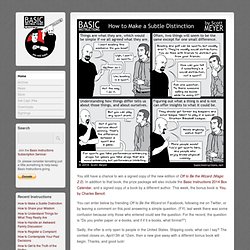 You still have a chance to win a signed copy of the new edition of Off to Be the Wizard (Magic 2.0) . In addition to that book, the prize package will also include the Basic Instructions 2014 Box Calendar , and a signed copy of a book by a different author.
Basic Instructions