Travel
World Nomads
Samantha Brown and Stuart McDonald came up with Travelfish.org as they sunned themselves on an eastern Thai beach in 2004. They wanted to use the internet to better provide travel intelligence to independent travellers, to help them find more interesting destinations, to get off the beaten track and to find little-known places to stay. They also wanted to help little-known places to stay find people to host. What began as a collection of their favourite spots in Thailand has developed over the years into one of the largest independent travel guides dedicated solely to Southeast Asia. Researched and written by a team of writers who live in the region, Travelfish.org today contains independently researched and written coverage to Cambodia, Indonesia, Laos, Malaysia, Singapore, Thailand and Vietnam.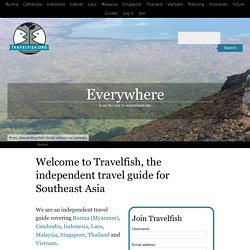 Indonesia is home to several volcanoes, Mount Bromo being one of the more active ones. Also known as Gunung Bromo in Bahasa (Indonesian language), it is part of the Bromo Tengger Semeru National Park and towers at a height of 2,329 metres (7,641 ft). When my friend and I visited Java, hiking Bromo was top of our list, but also one of the most challenging. The main reason was because Mount Bromo had erupted as recently as January 2011! Was it still dangerous?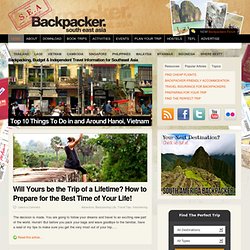 S.E.A. Backpacker mag
About NepalA Quick Glance At Nepal Nepal is one of the richest countries in the world in terms of bio-diversity due to its unique geographical position and latitudinal variation. The elevation of the country ranges from 60m above the sea level to the highest point on earth, Mt Everest at 8 848m, all within a distance of 150 km with climatic... Jyagdi TrekThe Jyagdi Trek Explore the remote havens of Nepal in an ecologically- and environmentally-friendly way! The Jyagdi Trek is specially designed as a culturally and environmentally- friendly exploration of Nepal.
Jyagdi Eco Trekking
There are some essential things you should remember when you are going hitchhiking. Hitchwiki suggests you keep these in mind when starting your career as an enthusiastic thumber: You'll be seeing a lot of this. Take the most used route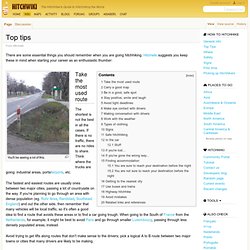 hitch wiki
digi hitch
Workaway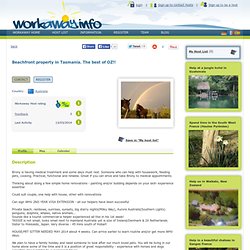 Brony is having medical treatment and some days must rest. Someone who can help with housework, feeding pets, cooking. Practical, functional and reliable. Great if you can drive and take Brony to medical appointments
Types Of Trekking We operat three kinds of trek in Nepal. 1) Camping Trek 2) Tea House Trek 3) Home Stay/Village Trek
Beauty Nepal Trekking