Camping
Prime Play: Theme Park Designer, Amusement Ride Manufacturer, FEC designer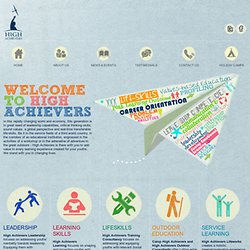 In this rapidly changing world and economy, this generation is in great need of leadership capabilities, critical thinking skills, sound values, a global perspective and real-time transferable life-skills. Be it in the service fields of a third world country, in the corridors of an educational institution, engrossed in the activities of a workshop or in the adrenaline of adventure in the great outdoors - High Achievers is there with you to add value to every learning experience created for your youths. We stand with you in changing lives.
High Achievers
Bestival Campsite Map
Adventure Activity Asia - Outdoor Education Trips for International Schools
Sail in Asia is a company that specialises in Outdoor Education in Phuket and Pattaya in Thailand. Our Outdoor Educationa programs and courses are bespoke or standard packages. The Outdoor Education is planned and delivered by qualified instructors IYT / RYA / ISSA. The principal of the operation is a British qualified teacher with 25 years experience in Outdoor Education. The Adventure Activity website shows a range of Outdoor Pursuits activities in Phuket and Pattaya. Sail in Asia arranges and organises everything from the moment your group arrives at the airport.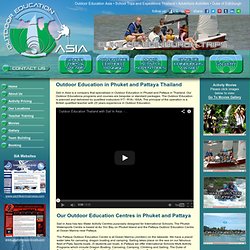 The E Camping Directory offers easy access, further information and contact details for Campsites and Caravan Parks throughout the UK and futher afield. The e Camping Directory has been running now for six months and the numbers of sites listed is ever growing. Many Camp sites listed will be able to include feedback from past happy campers to give you an idea of the facilities and service you can expect from the respective site. If you yourself have stayed with a Campsite or Caravan Park listed on the E Camping Directory, please leave your own feedback or comments for other visitors to the site.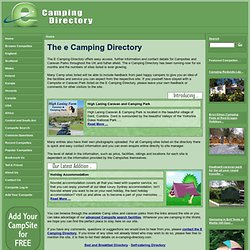 The e Camping Directory - first choice for finding a Campsite where you want to stay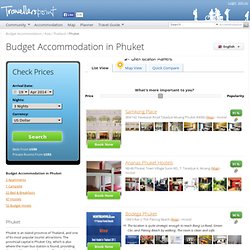 Phuket Phuket is an island province of Thailand, and one of its most popular tourist attractions. The provincial capital is Phuket City, which is also where the main bus station is found, providing short and long route buses to all main dastination of Thailand. From the Phuket Travel Guide
Phuket Campsites | Phuket Camping Grounds, Reviews & Ratings | Travellerspoint
RJ Javaventure » The Hidden Paradise of Java
The Scout Association
Celebrate the 150th year of the birth of Jose Rizal, National Hero of the Philippines. Visit Rizal 150 to 150 on Facebook. José Protasio Rizal Mercado y Alonso Realonda (June 19, 1861 – December 30, 1896, Bagumbayan), was a Chinese Filipino polymath, patriot and the most prominent advocate for reforms in the Philippines during the Spanish colonial era. He is considered a national hero of the Philippines, and the anniversary of Rizal's death is commemorated as a Philippine holiday called Rizal Day. Rizal's 1896 military trial and execution made him a martyr of the Philippine Revolution.The seventh of eleven children born to a wealthy family in the town of Calamba, Laguna, Rizal attended the Ateneo Municipal de Manila, earning a Bachelor of Arts.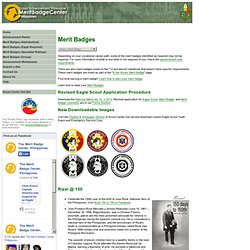 Merit Badge Center, Philippines
meritbadge
Home Page | Many Point Scout Camp
Welcome to The Duke of Edinburgh's Award in the UK - the DofE
Alpine Towers International - Premier Challenge Course Design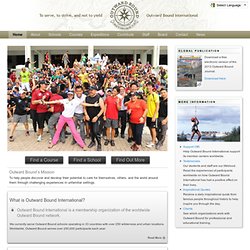 Outward Bound's Mission To help people discover and develop their potential to care for themselves, others, and the world around them through challenging experiences in unfamiliar settings. What is Outward Bound International? Outward Bound International is a membership organization of the worldwide Outward Bound network. We currently serve Outward Bound schools operating in 33 countries with over 250 wilderness and urban locations.
Outward Bound International
OEG
Sarimbun Scout Camp | The Singapore Scout Association
Innotrek