Musique
SNAPCASE
Thanks to everyone who came out and supported our recent shows/touring. For now, there are no Converge shows planned for the remainder of 2013. In the meantime, here is what the members of the band will be up to: Kurt: Recording and engineering projects at his God City Studios. Notable new records out now (or soon) from High Of Fire, Modern Life Is War, Skeletonwitch, Beastmilk, Phantom Glue, Kvelertak, and more. Jake: Running the Deathwish label with a great crew of people, New Fine Art, Gallery Shows & Print Projects, helping out with "Diamonds and Rust" a retail shop he opened with his wife, and releasing new music under the Wear Your Wounds name.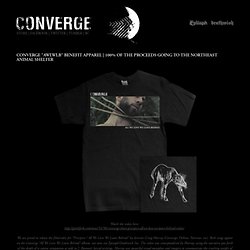 Converge
TURMOIL- welcomes Nate Johnson on vocals. | Musique gratuite, dates de tournées, photos, vidéos
Sonic Youth Merchandise Store - Sonic Youth DVDs Sonic Youth -1991: The Year Punk Broke DVD [PREORDER]
For the first time, 1991: The Year Punk Broke is finally making its debut on DVD. All footage has been fully restored with audio re-synced and remastered in uncompressed PCM stereo under the supervision of Sonic Youth. Filmed a month prior to the release of their breakthrough album Nevermind, 1991: The Year Punk Broke also includes footage of Nirvana unknowingly on the cusp of leading a massive cultural movement as they performed "Smells Like Teen Spirit," "Polly" and "Negative Creep." Also featured is Dinosaur Jr.'s live versions of "Freak Scene" and "The Wagon" and Babes In Toyland's brutal performance of "Dustcake Boy" . 1991: The Year Punk Broke is also packed with 65 minutes of bonus material, including the previously unreleased featurette "(This Is Known As) The Blues Scale" featuring over 40 minutes of additional live footage of Sonic Youth performing "White Kross," "Eric's Trip," "Chapel Hill" and "Inhuman" plus a rare Nirvana performance of "In Bloom."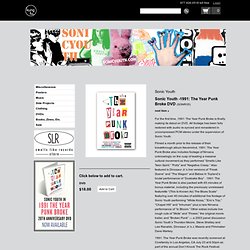 Da Sexuality | French Electro Pop – Black Clothes [HD]
Barry | Africantape
Cellule X
LEE RANALDO » Archive » some recent drawings
Editions +++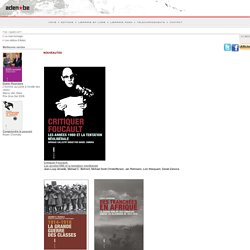 ATTENTION : pour nous joindre par fax, merci d'utiliser le numéro : +32 2 851 25 73 > Nouveauté juin 2013 : > Nouveauté mai 2013 :
February 2011
The Germs
INFESTAAEDES
DEATH TO PIGS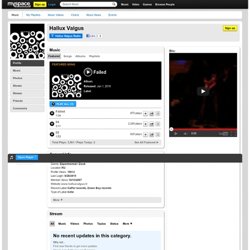 Hallux Valgus
Bio: We're french, we're 2 guys : Pavel (Death To Pigs, Monosourcil, Kaltenbruner) & Frank (SoCRaTeS, Kandinsky, Sheik Anorak), we play noise and that's all you need to know... --------------------------------------------------------------------------------------------------------
Gaffer Records
Dischord Records:
The next two titles in our reissue series, and , are now in stock and available through the webstore. Both records have been recut and remastered by Chicago Mastering Service. Also out now: Alarms & Controls ' debut 7", . The band features guitarist Chris Hamley (ex- , ), drummer Vin Novara (ex- ), and bassist Michael Honch. The single includes a free MP3 download of the two songs plus two additional tracks. Although we have yet to set exact release dates, we've been busy working on some reissues and new releases, most of which should be out this fall.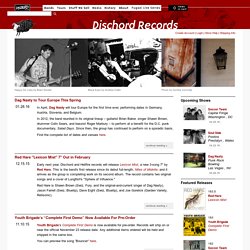 The Ex
Fordamage
The Blood Brothers
PICORE
Musique
MARVIN
!!! p n e u !!!
nervous kid
Filter Stream Select the types of content you would like to see. Bio & Contact Top 8
SICK OF IT ALL
la Varsovienne parole Chant revolutionnaire mp3