Miscellaneous tidbits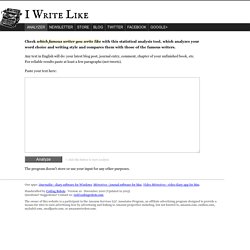 Check which famous writer you write like with this statistical analysis tool, which analyzes your word choice and writing style and compares them with those of the famous writers. Any text in English will do: your latest blog post, journal entry, comment, chapter of your unfinished book, etc. For reliable results paste at least a few paragraphs (not tweets). Paste your text here: The program doesn't store or use your input for any other purposes.
Translate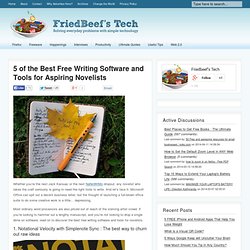 EmailEmail Whether you're the next Jack Karouac or the next NaNoWriMo dropout, any novelist who takes the craft seriously is going to need the right tools to write. And let's face it: Microsoft Office can spit out a decent business letter, but the thought of launching a full-blown office suite to do some creative work is a little… depressing. Most ordinary word processors are also priced out of reach of the starving artist crowd. If you're looking to hammer out a lengthy manuscript, and you're not looking to drop a single dime on software, read on to discover the best free writing software and tools for novelists. 1.
calibre tips and tricks: calibre portable: A great holiday gift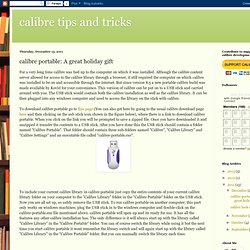 For a very long time calibre was tied up to the computer on which it was installed. Although the calibre content server allowed for access to the calibre library through a browser, it still required the computer on which calibre was installed to be on and accessible through the internet. But since version 8.5 a new portable calibre build was made available by Kovid for your convenience. This version of calibre can be put on to a USB stick and carried around with you.