Miscellaneous tidbits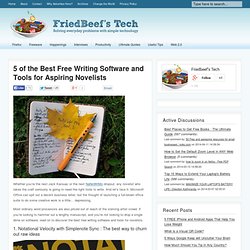 Whether you're the next Jack Karouac or the next NaNoWriMo dropout, any novelist who takes the craft seriously is going to need the right tools to write. And let's face it: Microsoft Office can spit out a decent business letter, but the thought of launching a full-blown office suite to do some creative work is a little… depressing.
calibre tips and tricks: calibre portable: A great holiday gift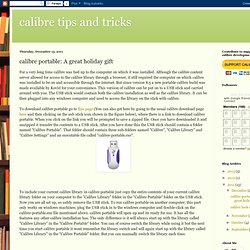 For a very long time calibre was tied up to the computer on which it was installed.